Rebecca Loos fires back at 'nasty' trolls after David Beckham affair allegations resurface
Featured Image Credit: Martin Doyle/FilmMagic/Mike Marsland/WireImage
Unless you've been elsewhere the last few days, you'll know that a brand-new documentary has just come out all about one of the most iconic families in Britain.
Since then, Rebecca has re-entered the public eye, and has since responded to the 'nasty' trolls following the resurfacing of the media frenzy that rocked the world back in 2003 when she and Becks were pictured inside a nightclub together.
A synopsis for the doc, which premiered on the streaming platform last Wednesday (4 October), reads: "Beckham, a four-part documentary series, tells the inside story of a global football star and cultural icon.
"David Beckham is one of the most known names on the planet, yet few people know who he really is. From his humble working-class beginnings in east London, his drive and determination to win, and the battle to find balance between ambition, love and family, David's story is one of immense ups and downs.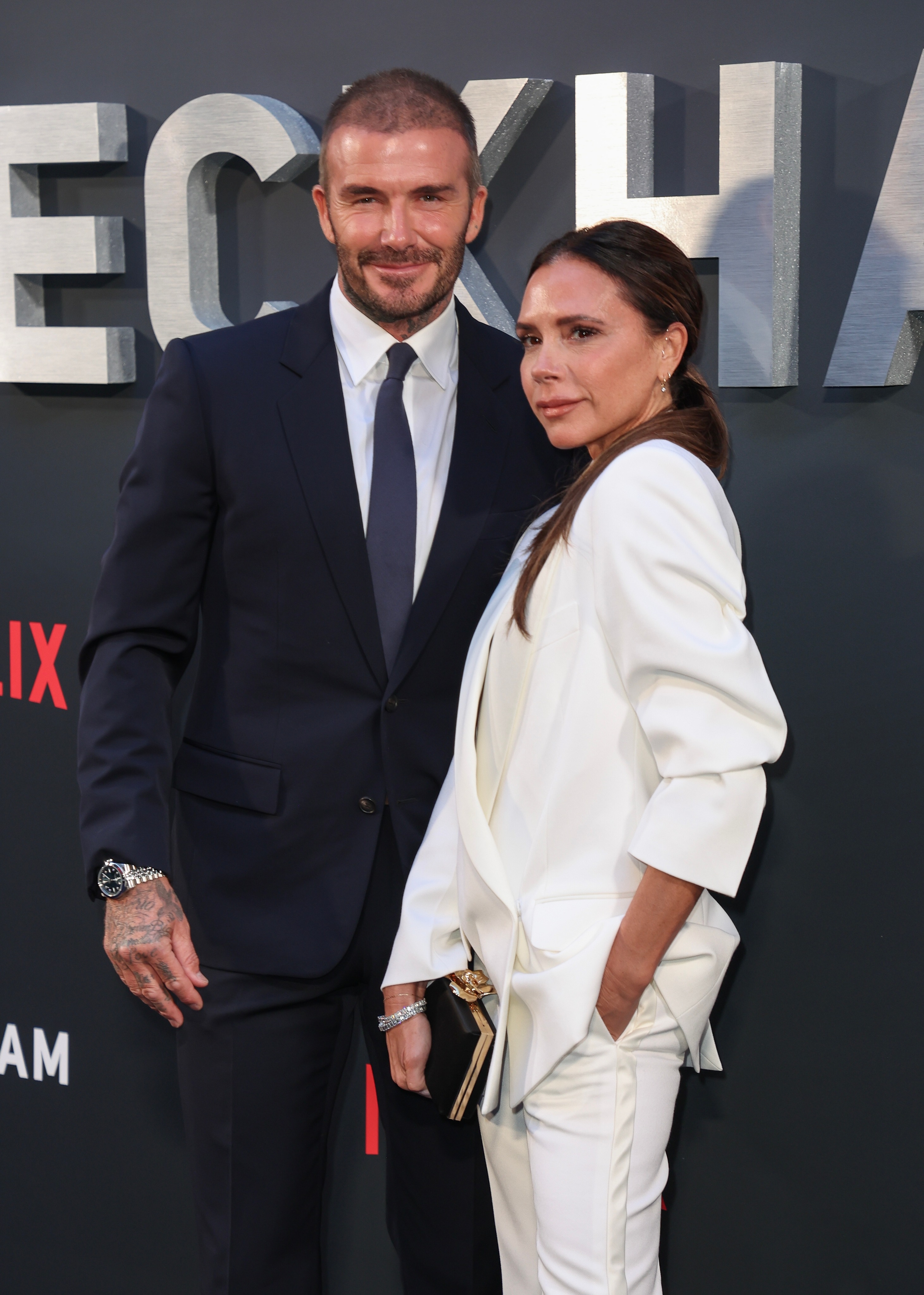 The new Beckham documentary landed on Netflix last week. Credit: Netflix Credit: Mike Marsland/WireImage
"The series takes you on that rollercoaster and builds a surprising, personal and definitive story of one of the most recognisable and scrutinised athletes of all time.
"The result is an intimate portrait of a man as well as a chronicle of late-modern sports and celebrity culture."
Some of which, however, seemingly took it upon themselves to call out mum-of-two Rebecca on social media.
One Instagram user defending the yoga instructor read: "Some of the comments on here are disgusting!!! Stay strong!
"You have a beautiful life with your gorgeous family which unlike others doesn't have to fill the gaps by getting Netflix involved!!!"
Rebecca then directly replied, writing: "Thank you, am taking in the nasty comments with as much humour as I can."
Speaking in the fourth episode of the doc, Victoria, 49, appears to allude to her husband's alleged 'affair' - saying there was one time that saw her at her 'most unhappy'.
The couple have previously denied that David, 48, had an affair when he was playing for Real Madrid in 2003, after the rumour mill went haywire.
While they didn't specifically speak about the alleged extra-marital relationship in the new docu-series, they did address the media fallout at the time.
"It was the hardest period because it felt like the world was against us," Victoria said. "Here's the thing – we were against each other if I'm being completely honest."
Posh Spice added: "I can't even begin to tell you how hard it was and how it affected me.
Beckham is available to stream on Netflix now.