Kim Kardashian shocked after fan claims SKIMS bodysuit saved her life after being shot four times
Kim Kardashian has been left shocked after a fan claimed the celebrity's SKIMS bodysuit saved her life.
But for Angelina Wiley, also known as 'Nina', a SKIMS piece of attire actually saved her life after she was shot four times on New Year's Eve 2022.
In a TikTok posted in May, Angelina, 22, explained her story - something that has now been seen by Kim herself.
Beginning the video that has gone viral, Angelina said: "Kim Kardashian saved my life."
Before adding: "This New Year's I got shot four times. The night I got shot, under my dress, I was wearing a SKIMS shaping bodysuit. It was so tight on me that it literally kept me from bleeding out.
"I recommend it. I'm definitely gonna buy some more. I mean, I should wear it every day. It's like body armor for women."
Concluding the video, Angelina remarked: "Call it fate or Jesus, but, Imma call it Kim. Imma call it Kim for sure."
The SKIMS founder has since reposted the TikTok video to her own Instagram page over the weekend, simply adding the word: "Wow."
Fans have flocked to the comment section of the video, with many only just discovering it following the post on Kim's social channels.
"Definitely buying skims before summer ends thank you for the advice you're so strong," one person wrote.
A second added: "If this doesn't land you a @SKIMS sponsorship I don't know what will."
And a third said: "Your sense of humor about it is so amazing, I'm glad you're safe! @Kim Kardashian help a girl out!"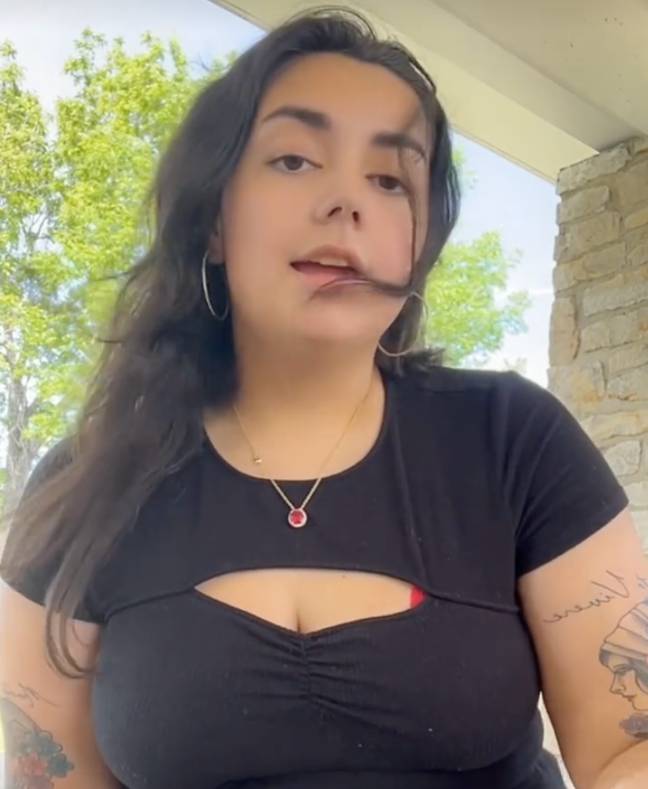 As for the shooting, all was explained on a GoFundMe page which read: "Nina was caught amid gunfire on the streets of Westport in Kansas City.
"As shots rang out, Nina and her friends ran for shelter, but Nina was unable to make it. She was struck by no less than three bullets, one of which remains inside of her.
"As the ambulance struggled to get to Nina due to traffic and parked cars on crowded streets, Nina was pushed on the gurney down the street to the ambulance where she was then transported to the hospital to undergo surgery."
In a recent update shared on the fundraising page, Angelina wrote: "I've gone through ups and downs as I hopped, scooted, and rolled around everywhere when I couldn't walk. I continue to have a lot of struggles with my hip ever since the fracture as well as many other pains.
"The bullet still in me causes random pains and honestly I struggle with severe ptsd ever since the shooting. It has made returning to work full time difficult."
Angelina concluded: "Thank you for everyone who's been there for me during this tragedy in my life."