Ross Kemp Doc On NHS Heroes During Pandemic Is Airing This Week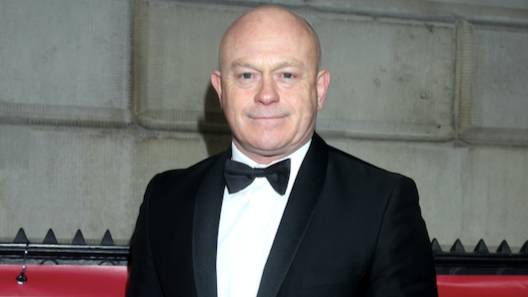 Featured Image Credit: PA
Ross Kemp has been spending time in a hospital in Milton Keynes, filming a documentary about the incredible NHS heroes working around the clock during the coronavirus pandemic - and it's set to air this week.
Taking to social media to announce the details of his new show, Ross Kemp: On the NHS Frontline, Ross said he wanted to show viewers the sacrifices NHS staff are making to care for patients.
In the announcement clip, he said: "My team and I have been in Milton Keynes to tell the story of COVID-19, to show you the sacrifices NHS staff are making on our behalf.
"So please watch, 8.30, this Thursday on ITV."
The documentary will see Ross and his team granted access inside Milton Keynes Hospital where staff are working all hours to care for patients suffering with coronavirus.
During the programme, Ross speaks to members of staff at the hospital as well as following certain patients diagnosed with COVID-19.
The presenter and actor also spends time in the intensive care unit where he sees NHS staff working relentlessly to look after those in need.
In a second clip uploaded on Twitter, Ross can be seen wearing a face mask, reassuring followers: "I just want to make it clear to everyone out there that even though we are using NHS masks, we're actually replacing those with the ones that we've brought.
"They're exactly the same standard and the health trust here are happy that we're doing that. The reason why they want us to wear exactly the same masks as the doctors and nurses are wearing is so we don't cause any alarm to any of the patients, so it's about reassurance.
"But I can assure you, we are not taking anything from the NHS, we are replacing the masks that we use with our own and they are exactly the same in terms of their standard."
Since Ross made the announcement, the documentary has been criticised by viewers, with a number of social media users unhappy that camera crews have been granted access while family members are unable to visit their loved ones in hospital.
In response, Milton Keynes University Hospital issued a statement, which can be read in full here.
In it, they said: "There is a lot of anxiety and confusion both about the NHS' ability to meet the pressures of COVID-19 and the type of care that is being offered to those that have the virus.
"After discussions with NHS England, we believed it was important to give a mainstream media outlet controlled access to the hospital so that the public could be informed and reassured about the response of hospitals to COVID-19.

"[...] Allowing access to a crew of maximum four people was fully risk assessed and we have carried out all Infection Prevention Control and PPE measures to ensure their presence at the hospital for a limited time presents no increased risk to patients or staff.
"Milton Keynes University Hospital are still allowing certain types of visiting, including partners of patients in Maternity and for patients at the end of their life where it is both safe and appropriate."
They also tweeted, adding: "As @RossKemp says, they are replacing any PPE used. We hope this show will provide the general public with vital info & reassurance."
ITV told Tyla: "Controlled access has been carefully agreed with the hospital to allow viewers an insight into the work that is happening now on the frontline of the NHS. The intention of this documentary is to highlight the work of our frontline workers at a more immersive level that enriches what can be offered within daily news bulletins.
"The production was given access to ICU in agreement with staff and patients to help document the incredible work of the NHS frontline. The production team and journalists involved are scrupulously adhering to guidelines whilst filming and staff at the hospital want to remind viewers of the impact of this virus and emphasise the importance of staying at home to protect the NHS and save lives."
Ross Kemp: On the NHS Frontline airs on Thursday 16th April at 8.30pm on ITV.