Molly-Mae opens up on pregnancy without Tommy Fury and says he 'forgets she's pregnant'
Featured Image Credit: mollymae/Instagram
Molly-Mae says her boyfriend Tommy Fury sometimes 'forgets she's pregnant'.
The Love Island runner-up, who is expecting her first child with Fury, hinted in an interview with iFL TV that his absence due to his boxing career can sometimes be difficult.
Tyson's Fury's younger brother often trains in Dubai and London, while Molly-Mae reportedly stays at her home in Cheshire.
When asked about pregnancy, the 23-year-old said: "I think because he's been away a lot, I think he sometimes forgets.
"I'm like, 'You do understand that I'm like two months away from having a child'.
"I just think he has to be reminded because he is away a lot."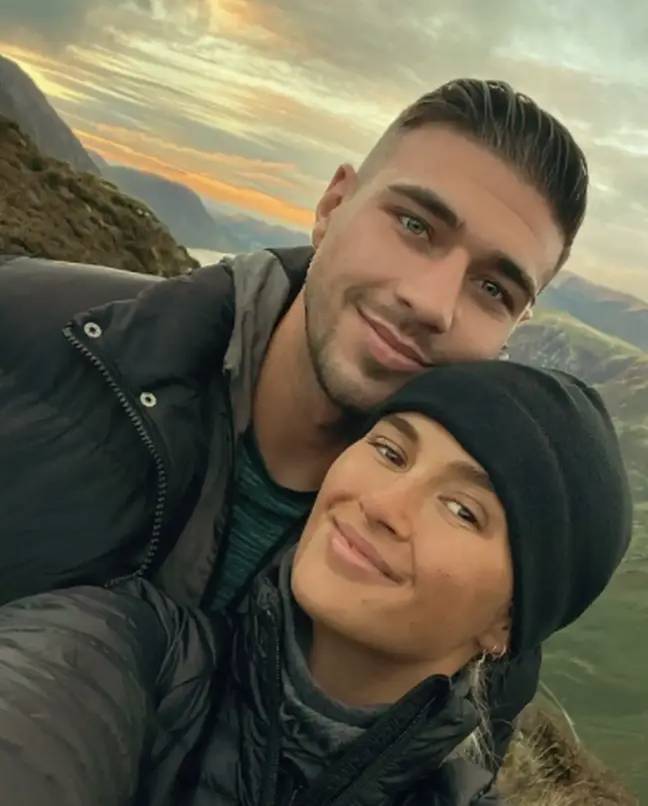 "Yesterday on our way to baby girls 4D scan which was a huge fail. I was sooo excited to see her little face but we couldn't see it," she wrote on Instagram, alongside a heartbroken emoji.
She added: "(Just to clarify she's completely fine)! We left it as long as possible as well to have this scan as they say the older the baby the better, so I had been counting down the days.
"Wish I hadn't been so optimistic, perfect though, fit and healthy and measuring completely average for weight/size at this stage which is all that matters.
"Not long till we can see that little face in person.
"I just know she's gonna look so much like her dad!"
In a follow-up post at the cinemas, she said: "Little cinema trip afterwards to try and cheer me up because I weirdly got sooo emotional from the scan," she captioned a picture of popcorn and a milkshake.
"We went to see The Menu… Absolutely loved it. Was hooked," she said.
As you'd expect, her fans are always keeping a close eye on the reality star, and just last month, one person asked if she's 'scared about labour', to which the influencer replied: "Crazily… no.
"I'm really not trying to think about it too much to be perfectly honest! I'm going to start hypnobirthing asap, I need to get a move on."
Hypnobirthing is a type of pain management that can be used during labour and birth and involves using a mixture of deep breathing techniques and visualisation relaxation.
This helps the mum stay calm and reduce discomfort in labour, according to the pregnancy charity Tommy's.