Love Island's Jack Keating breaks his silence on becoming a dad for the first time
Featured Image Credit: Instagram/@jackkeating11
Love Island alumni and Ronan Keating's son Jack has broken his silence on becoming a dad for the first time.
The 23-year-old, who tried to woo Michael Owen's daughter Gemma on the 2022 season of the hit show, recently announced he's welcomed a daughter eight months after leaving the villa.
He left fans in shock when he announced the arrival of his daughter with a sweet snap on Instagram yesterday (9 March).
The Boyzone star's son captioned the black and white picture of him holding his baby daughter: "Welcome to the world my little [princess emoji]."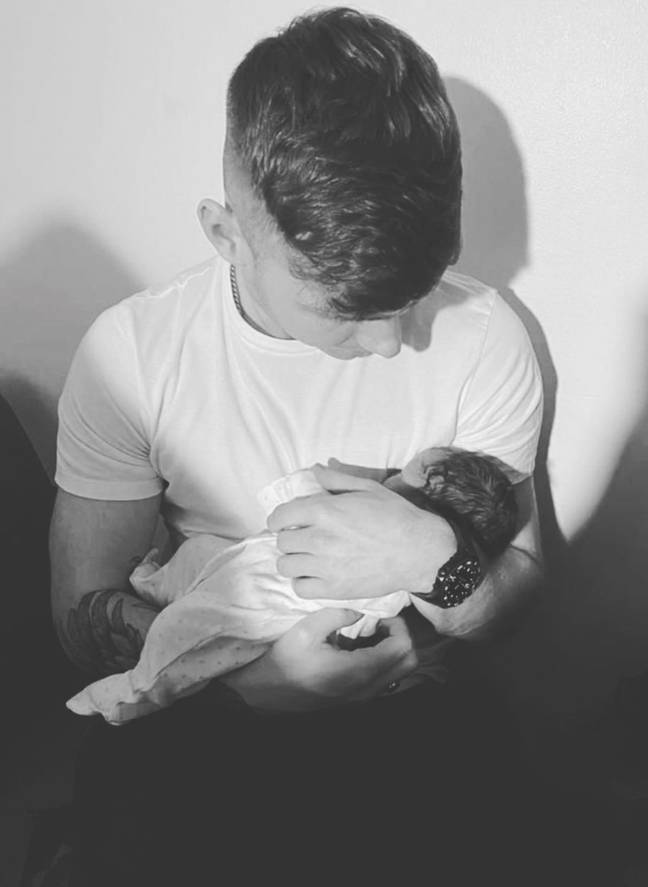 This prompted a wave of supportive replies from those in the know, including new-grandad Ronan Keating who wrote 'Little cutie' alongside a heart emoji.
Jack then went on to confirm to The Sun that he shares his daughter, who was conceived a month before he went into the Love Island villa with his ex-girlfriend Keely Iqbal.
While the new parents are no longer together, they are reportedly 'looking forward to co-parenting.'
Jack told The Sun: "I am delighted to announce the birth of my little girl.
"Her mother and I have decided to keep her identity private for now and we ask everyone to please respect our privacy at this time.
"My daughter's mother and I are not together, however we look forward to co-parenting and giving our little girl the best support system that she needs.
"This is an exciting new chapter for me and my family and I am completely besotted already.
"I am so grateful for the opportunity to be a father and give my daughter the most amazing life."
Fans of Love Island, however, were quick to point out that the arrival of the baby means that Jack would have been a dad-to-be while in the villa.
"He must have got the mum pregnant in June, and then went into Casa Amor in July," wrote one fan.
"Ok, I'm confused what?" questioned a second. "However congratulations I'm super happy for you."
"Someone was carrying your baby when you went on Love Island?" a third added.
While another said: "I know I'm bad at maths, but the math ain't mathing on this at all!!! Love Island isn't even 9 months ago yet. I mean I know accidents happen but…."
Boyzone fans, meanwhile, simply couldn't believe that 46-year-old Ronan Keating is now a granddad.
"The fact you're dad is a grandad makes me feel extremely old," one joked.