Heartbroken Jennifer Lopez opens up about calling off wedding to Ben Affleck
Featured Image Credit: Instagram/jlo UPI / Alamy Stock Photo
As she prepared to make a return to music, Jennifer Lopez has opened up about the pain she endured when she called off her wedding to Ben Affleck in 2004.
This couple's romance is one of the most talked about in Hollywood - it's one that has been ever changing over many years and some are never quite sure whether they are together or not.
It all began in 2001 when the pair met on the set of the 2003 rom-com Gigli. While the film may have been a bit of a flop, there were certainly sparks flying on the red carpet as Lopez and Affleck officially announced they were an item in 2003.
Before they went public, the couple even got engaged in November 2002, but ended up delaying the big day just days beforehand in September 2003 due to 'excessive media attention'.
And in January 2004, the couple announced that they would not be going through with the wedding at all, with their engagement being officially ended.
At the time, a spokesperson for Lopez, per MTV, said: "I am confirming the report that Jennifer Lopez has ended her engagement to Ben Affleck.
"At this difficult time, we ask that you respect her privacy."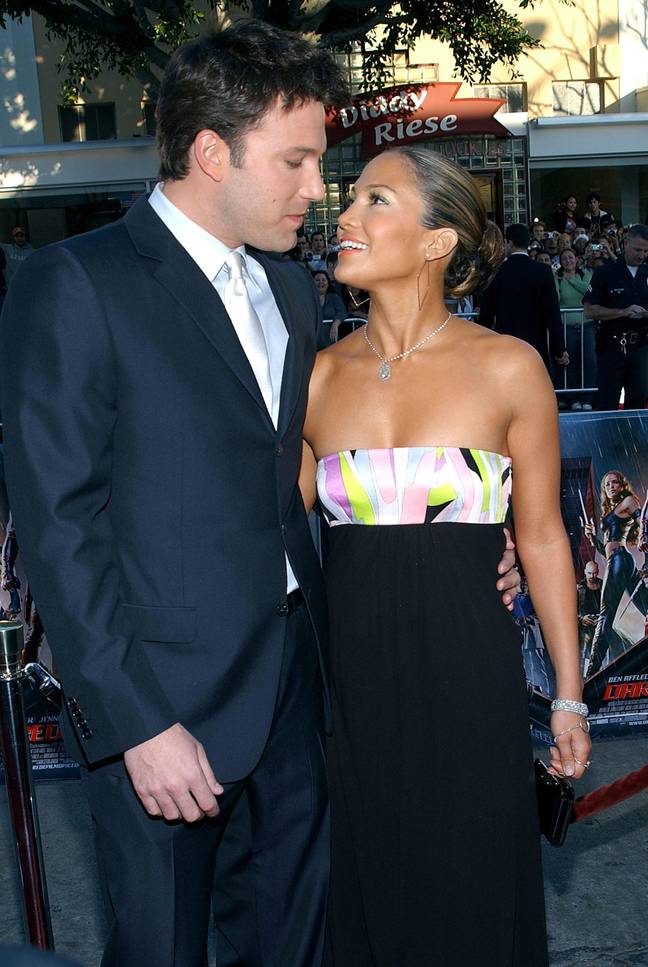 But 17 years later, the pair rekindled their romance after numerous other relationships and marriages of their own and now, they're finally married - with them tying the knot in Las Vegas in July last year.
But ahead of her music return this year, Lopez recently opened up about the wedding being called off nearly two decades ago.
Speaking in November 2022 in an interview with Zane Lowe on Apple Music 1, Lopez spoke about how her 2002 album This Is Me... Then related so much to Affleck.
She said: "That album, This Is Me... Then, really captured a time where I fell in love with the love of my life. And I just, it's all right there on the record.
"Every single song we wrote, me writing 'Dear Ben,' it was such a special moment in time to have captured."
After the pair went separate ways in 2004, Lopez said she couldn't even perform the songs on that album.
"I wouldn't even perform these records. It was so painful after we broke up," the singer recalled.
"Once we called off that wedding 20 years ago, it was the biggest heartbreak of my life, and I honestly felt like I was going to die."
Speaking on their rekindled romance, Lopez said: "The same thing happened where I felt so inspired and so overtaken with emotion that [the music] was just pouring out of me.
"True love does exist and some things do last forever. And that's real. I want to put that message out to the world.
"That does take a lot of vulnerability, but I couldn't stop myself.
"Parts of it scare me and I think parts of it scare Ben too. He's like, 'Do you really want to say all this stuff?' And I'm like, 'I don't know how else to do it, baby'."