Taking to Instagram on Wednesday, Pete explained he and his now ex-wife Gemma are 'finally divorced'.
"It's official me and @rattusgemma are finally DIVORCED after 11 years. Got my decree absolute in today.. Great to celebrate over FaceTime but will have a proper party next time we meet up. Love u Ex-wife lol."
Meanwhile, Gemma added in the comments section: "Over a decade of marriage, and still talking and love each other. I'd say that's pretty damn good!"
But fans were gobsmacked, pointing out that they never even realised Pete was married, never-mind that he was getting divorced.
"Didn't even know he was married," wrote one.
While another said: "Was this the lady you married on Four Weddings?"
And a third added: "I'm confused."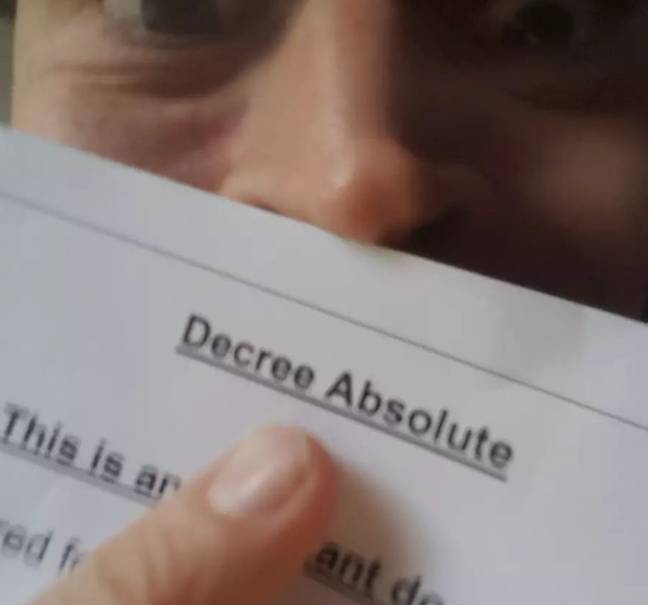 "This has to be the best thing I've seen on social media today divorced but the love...amazing guys a massive congratulations on your divorce," said a fourth.
A fifth added: "Err… congratulations?"
And a sixth said: "Wonder if I celebrate like this with my ex?"
Some vaguely remembered Pete tying the knot on a TV programme many years ago.
According to reports, Pete and Gemma were married in 2010 with their ceremony screened on the TV show Four Weddings.
The show followed four brides as they plan their special day - and attend each other's - to vote on which was the best wedding. The winning couple are then whisked off on their dream honeymoon!
After appearing on the show - and just six months of marriage - Pete announced the pair were getting divorced, but it certainly seems to have been going on for a long time!
Finally, 11 years later, it seems the pair have officially parted ways. Congrats guys, we guess?!