Coleen Rooney's leaked Instagram stories have been shown in court for the first time.
Coleen, the wife of footballer Wayne Rooney, is currently facing Rebekah Vardy at London's High Court in a high-profile, multi million pound defamation case dubbed 'Wagatha Christie'.
It all started back in October 2019, when Coleen took to Twitter and Instagram to accuse Rebekah, who is married to Leicester City footballer Jamie Vardy, of leaking her personal social media stories to the press.
She claimed that Rebekah had sold the fake stories that she purposely posted onto her private Instagram story to The Sun. However, Rebekah vehemently denies the accusations and is now suing Coleen for libel.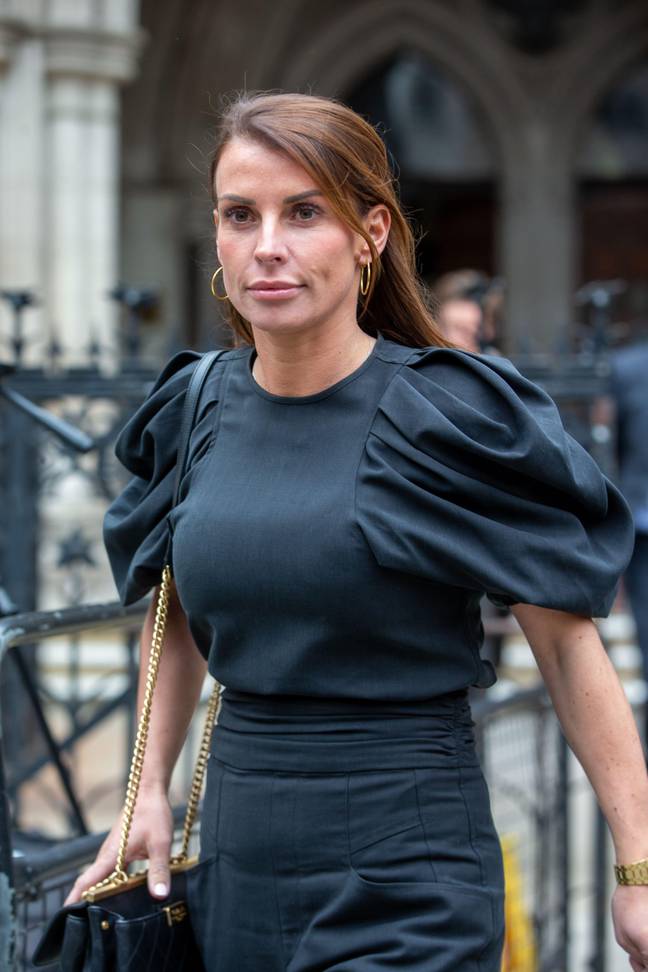 In a new turn, the three false stories – or ploys – that were posted by Coleen during her 'Wagatha Christie' investigation have been shown in court documents today as the £3 million libel trial resumed.
The fake social media posts were originally posted by Coleen in order to find out and compromise Rebekah, with the ability to view them restricted to only Rebekah's account to see whether they would be leaked to the press.
One of the false stories in question that was revealed in the High Court papers includes damage to a car after a supposed collision, which was posted on 22 January, 2019.
The second social media post supposedly 'revealed' that the Rooney family were dealing with a 'flood' at their £20 million Cheshire home following a storm, which was then posted in an article in The Sun in October 2019.
The courtroom witnessed that the post, captioned 'Needed after today…Flood in the basement of our new house… When it all seemed to be going so well', was only seen by Rebekah's Instagram account originally.
The third and final fake story uncovered in court was posted by Coleen on 8 April, 2019, with the 36-year-old falsely claiming that she was travelling to Mexico to undergo a procedure to choose the sex of her baby.
"Let's go and see what this gender selection is all about," Coleen posted alongside a slew of heart emojis.
Months later, the same publication then published a story online on 15 August, 2019, expressing Coleen's desperation to 'have a baby girl'.
The trial is set to conclude on Wednesday, 18 May, following seven days of public court hearings.