After a rollercoaster of a fifth season, Selling Sunset fans were left to wonder whether they had seen the last of series star Christine Quinn.
When serious allegations of a $5,000 (£4,000) bribe came to the forefront in the season finale and Christine failed to show up for the cast reunion, many viewers had concluded that the blonde bombshell was out for good.
However, it looks like Christine isn't quite finished with the Netflix series yet.
Although it's true that Christine is no longer working with the Oppenheim Group, the reality star told Tyla that her TV career is far from over.
Going through the details, she explained: "I'm no longer with the Oppenheim Group, I've terminated my contract so I could put my brokerage license over to my company, which is RealOpen.com. So I do not work for the Oppenheim Group in any capacity.
"However the show is a different entity. That's Netflix and that's television which I always love and I'm always going to be a part of."
After wrapping filming for season five, launching RealOpen.com with her husband Christian, and writing her very first book, Christine said that the next task at hand was to "get creative" and figure out how to fit her new storyline and business into the TV series.
She said: "I would never leave Selling Sunset unless it came down to me not being able to speak my truth and promote my real business endeavours."
She assured that concerned fans "have not seen the last of me yet".
Despite her determination to remain part of the Netflix series, Christine confessed that she hasn't watched Selling Sunset for quite some time.
"I watched the first three seasons and that's all I've seen," she shared.
"Then I was made aware of some storylines from which I was sent clips on [seasons] four and five. But I have absolutely not watched four and five. I have no intention of doing so because reality is really just an illusion and I know what happened in real time.
"So I'm comfortable and I'm confident and I believe people who follow me will understand I'm more than a three minute clip, a thirty second eye-roll, a one-liner.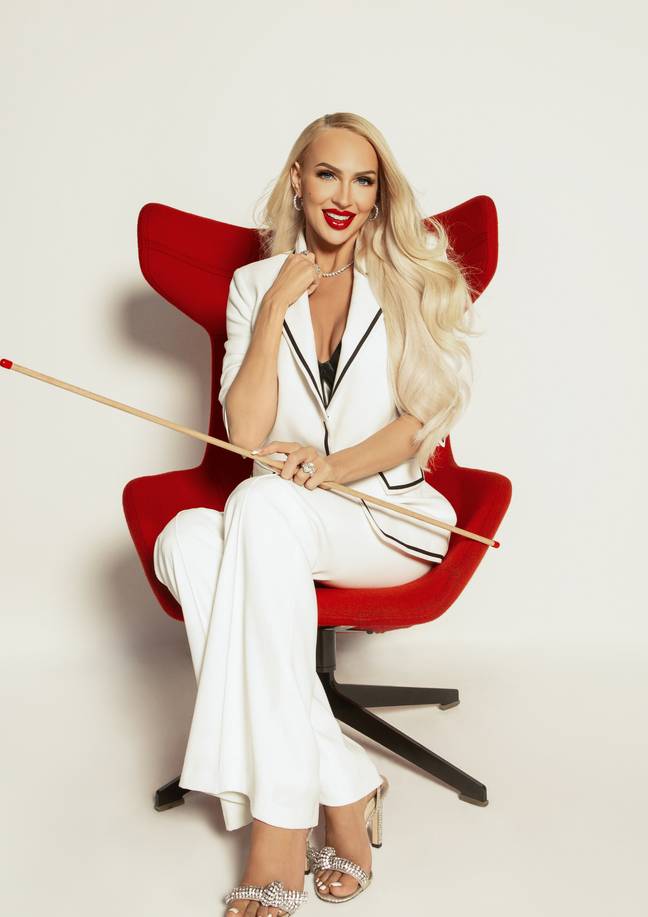 "Anyone can have any perception or any feeling about me but at the end of the day, I know my truth, I know who I am, I know what I've done and I have not done."
In saying that, it's only right that Christine is about the release her part tell-all, part how-to book How to be a Boss B*tch.
"People aren't necessarily seeing all of me, so this was my chance to take my power back, write my own narrative, write my own destiny," she said.
"And I really encourage everyone to do the same because if you don't tell your story, someone else will tell it for you."
How To Be A Boss B*tch will be available from 19th May, 2022 in the UK.