People Can't Stop Laughing At John Legend's 'Poetic' Valentine's Card To Chrissy Teigen
Featured Image Credit: Alamy
The model, 36, must have been preparing for the most romantic of days on Monday, with husband John Legend having an impressive way with words.
Legend, 43, is the singer-songwriter behind the smoochy ballads All of Me, You Deserve It All and Love Me Now – and so Chrissy will likely have expected a similarly romantic love letter written straight from the heart in her Valentine's card.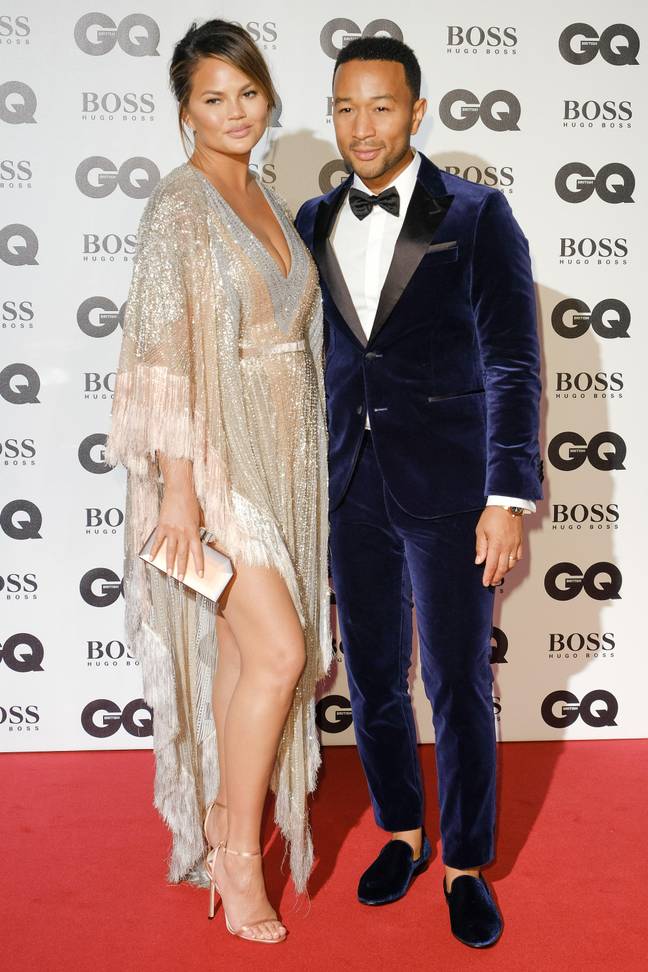 However, Chrissy revealed her hubby preferred a more low-key approach when it came to 14th February.
Taking to her Instagram, mum-of-two Chrissy shared the concise Valentine's Day message in her card, which read: "Happy Valentine's Day, My love!"
It was then signed by 'Johnny', adorned with a red heart emoji.
However, Chrissy found the funny side of the short and sweet card, captioning the post: "Dead. I guess he saves it all for the songs."
And Chrissy's 36 million followers couldn't help but laugh at Legend's succinct message, flooding the comments with laughter.
"Hahaha screaming!" wrote one pal of Chrissy, while another wrote: "Poetic!"
A third wrote: "We appreciate your sacrifices for his music," and a fourth laughed: "So intimate and emotional."
A fifth added: "What is the point of being married to John Legend if this is what he comes up with for Valentine's Day. What is the point?"
Others shared their own Valentine's Day disasters, with one person writing: "My fiancé sent me flowers to our house with a card that said 'Happy Vday Lady!' and signed with his full name. I asked if he hired a secretary and had her send it."
"He just has a way with words," agreed a second.
But as we all know, actions do speak louder than words. A few years ago, Chrissy wrote on her social media pages how Legend flew home to LA instead of a prior engagement at Washington DC to cook dinner and watch Love Island with Chrissy as she wasn't feeling herself.
"It was just a few hours but it meant a lot," she said, before adding: "He had to fly on his least favourite airline. That is love."