Love Island Fans 'Bored' As Couple Have The 'Same Conversation' Everyday
Featured Image Credit: ITV
Love Island fans are starting to get bored of one particular couple in the villa after realising they have the 'same conversation' every time they're on camera.
As the islanders get closer and closer to the final, couples are starting to get serious about their futures in the real world, whether it's Tasha and Andrew moving in together or Dami relocating to London to be with Indiyah.
These deep relationship chats are typically peppered in with playful conversations, jokes, and sometimes even arguments. But for one couple, it's all they can seem to talk about.
After watching them get to know each other for the last week, one fan couldn't help but point out that Paige Thorne and Adam Collard have been having the same chats about their relationship in every single episode, and now viewers can't unsee it.
"Whoever said Adam and Paige have the exact same conversation everyday was right I'm getting bored," tweeted one fan after Thursday night's (21 July) episode.
"Every time Adam and Paige are having a conversation, they repeat the same thing but word it differently, like we get it Adam, you're not there to play games ffs," wrote another the day before.
"Adam and Paige are so unbelievably boring and everyone conversation is the SAME THING. Please get rid of them I cannot take it anymore."
Every conversation between Paige and Adam is exactly the same
"I didn't expect to find a connection in here"
"Hmm is that so hunnybunsss"
"You're the only girl in here I can see a future with"
"Hmm is that so hunnybunsss" Mwhaaaaah#LoveIsland

— Persephone (@woodscommaellle) July 20, 2022
Adam and Paige are so unbelievably boring and everyone conversation is the SAME THING. Please get rid of them I cannot take it anymore #LoveIsland

— Cat (@catjad_e) July 20, 2022
After yet another conversation about their relationship on Thursday night (21 July), Adam assured Paige that he was only interested in her, and would be interested in being exclusive.
"I hate the word exclusive, but like I want to use it as well, 'cause that's the way I feel right now," he told her.
Unsure at first, Paige asked him: "Really?! Like serious now?"
But Adam assured her, saying: "I'm being deadly serious."
However, some fans aren't so sure that Adam is being as serious as he lets on, especially after spotting a suspicious message on social media.
After the episode aired, Adam's social media handlers back at home shared a post to his Instagram to celebrate, writing: "That's it he's off the shelf, he's taken! I hope @paigethornex likes bulldogs and burpees as this is going to get," along with two fire emojis.
One cynical Love Island viewer took to the comments section soon after, suggesting that Adam was using Paige to get ahead on the series. They wrote: "What a player, ticket to the final secured."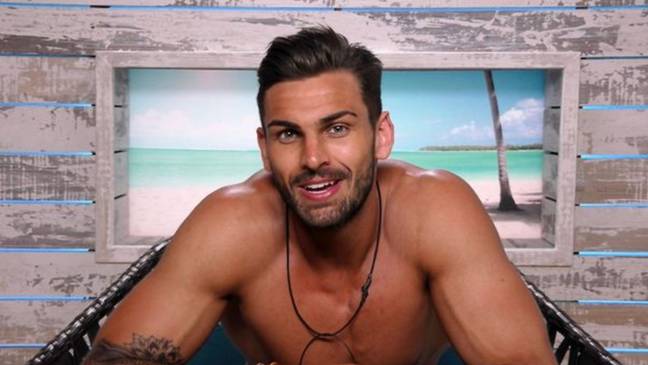 And Adam's social handler all but confirmed her suspicions when he replied: "You've got to be in it to win it."
After all that talk about their relationship and future plans, will Adam and Paige make it to the final?
Love Island continues tonight at 9:00pm on ITV2 and ITVHub.