Mum takes family to free UK indoor theme park that's perfect for school holidays
A mum has shared a tip for something to do with the kids in London this summer, posting about an indoor theme park with free entry.
It's definitely an exciting prospect for the little ones if you're at a loose end and – as is definitely quite likely – there's a rainy day.
Roxsanne, Jeff, and their four sons post on social media as The Sons Family, boasting thousands of followers on TikTok and Instagram.
Other families are happy to take their advice on great stuff to do with the kids, often for those who are doing so on a pretty tight budget.
With that in mind, a free theme park sounds like a pretty good idea, right?
It's called Babylon Park in Camden, and – whilst the entrance is free – you will have to pay for tokens to go on the rides and the games.
Mum Roxsanne definitely seemed impressed with the place, describing the place as 'perfect' for a family day out.
She wrote: "Do I need to tell you to save this one?
"This indoor theme park in London, is perfect for the whole family. Entry is free."
Then, she explained: "Ok so here's a place that's perfect for the whole family and entry is free.
"It's all indoors, they've got rides, arcade games and a soft play area.
"It's completely cashless - you have to purchase coin packs, they start from £10 and that gives you 96 coins.
"Rides start from 32 coins and games start from 12 coins.
"We actually found it quite reasonably priced.
"All six of us got to go on rides and games and we loved the fact that we could control how much we were going to spend from the very get go.
"Another bonus is there's no time limit - you can spend as much time as you want there."
The whole family seemed to enjoy their time there, and others in the comments seemed to agree.
One said: "I went here with my nephew, it is fun I will say."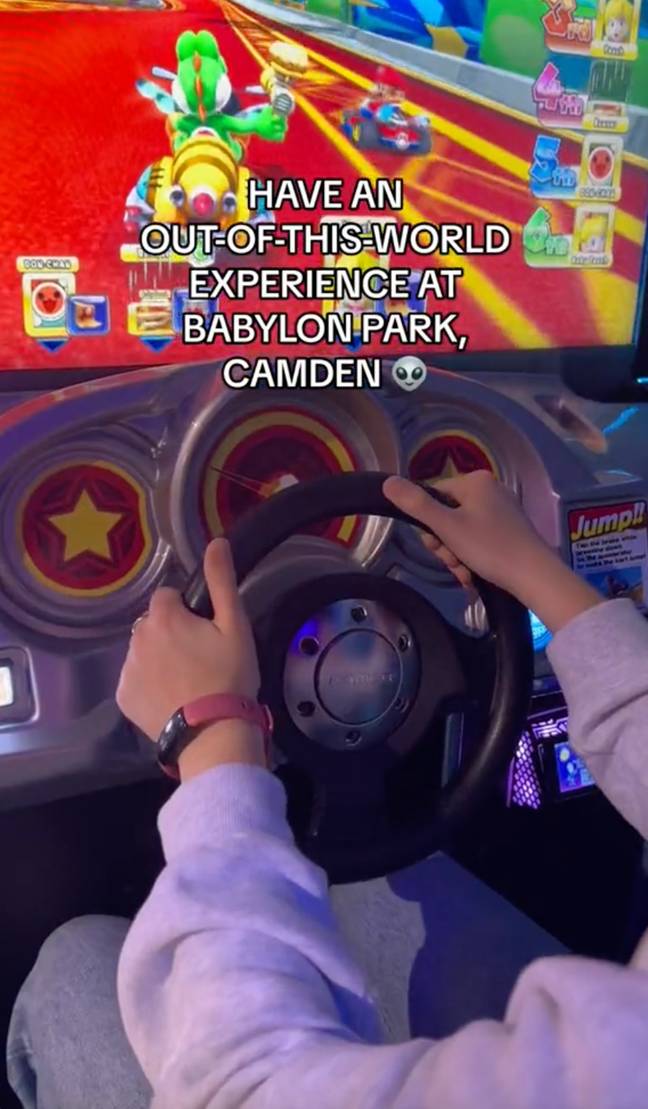 Another said: "My kids loved it."
However, a third warned: "My kids love this place but it really isn't cheap if you want them to have a great time."
Still, nowhere that cheap is in this wretched day and age, right?
It looks like a hell of a lot of fun, that's the main thing.
So, if you find yourself in Camden Town, you could do worse than to look the place up, especially if you're looking for somewhere to take the kids during the summer months.