Emotional King Charles left in tears during the Queen's funeral
Featured Image Credit: PA
King Charles became visibly emotional today (19 September) during the Queen's state funeral at Westminster Abbey, attended by 2,000 people.
The late monarch will be buried next to her husband, the Duke of Edinburgh, at Windsor during a private ceremony later on.
Her Majesty's funeral will likely be one of the most-watched royal events in history, and billions are expected to tune in around the world to watch Elizabeth II be laid to rest.
Screens have also been erected in London and other UK cities for people to watch the ceremony live.
Monday's ceremony closed with a two-minute silence and a performance by the Queen's personal piper, while the monarch's coffin arrived at Westminster Abbey on the state gun carriage.
King Charles III and other members of the royal family walked solemnly behind the carriage as it left the church and made its way towards Wellington Arch.
From here, the Queen's coffin will travel by road to Windsor in a state hearse.
This evening, 800 people will attend a committee service for the Queen in St George's Chapel before her family gather at a private interment service.
The Queen's funeral was conducted by the Dean of Westminster and the likes of Prime Minster Liz Truss and Secretary General of the Commonwealth Patricia Scotland gave readings.
Justin Welby, the Archbishop of Canterbury, preached a sermon.
Prior to the funeral, the Queen's coffin lay in state at Westminster Hall. The coffin was draped in the Royal Standard and topped with the imperial state crown, orb and sceptre - known as the instruments of state.
However, during the Queen's committal service at St George's chapel, the instruments of state will be taken from her coffin by the crown jeweller.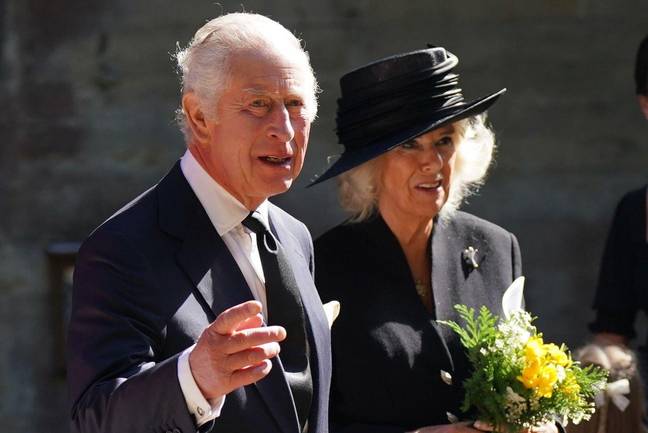 They will be passed to the dean of Windsor and placed on a nearby altar before being taken at a later date to the Tower of London.
Speaking ahead of the Queen's funeral, the Duke of Norfolk, who had responsibility for the service, noted that the task was 'humbling and daunting'.
He added: "Of course, these events are taking place against the backdrop of an outpouring of grief, affection and gratitude from people in the United Kingdom, the Commonwealth, and across the world – all united in paying tribute to the Queen's life of dedicated service."