Girl, 12, charged with throwing acid on girl at playground leaving her with severe burns
Featured Image Credit: WJBK
Childhood rivalries are often harmless, but sometimes they can turn sinister and criminal. Such as the recent case of a playground fight that turned into an attack which left an 11-year-old girl with life-changing injuries.
On 9 July, Deaira Summers, 11, and her cousins were allegedly playing at a playground attached to Vernor Elementary School in Detroit when she witnessed a fight break out between one of her cousins and another older child.
Though this altercation didn't lead to injuries, it was only when Deaira later returned to retrieve her purse that she was met by the 12-year-old and their mother.
According to the victim's family, who spoke to NBC affiliate WDIV, the older girl's mother handed her a bottle of unknown liquid, and she proceeded to throw this liquid on Deaira.
Speaking about her terrifying acid attack, Deaira told WDIV: "At first, it didn't feel like it."
"But then, like, two seconds later, it started burning and went through my shirt, my shorts," she added.
The young girl recalled that she was screaming and crying after the effects of the acid started to burn her skin which caused her to have second and third-degree burns on her back, arms, and legs.
After being left with extensive injuries due to the attack, the little girl ended up having to at least three days in the burn unit at a children's hospital, according to the family's GoFundMe page.
Her mother, Domonique Summers told the news channel that the ordeal was 'traumatizing' for her daughter and is 'going to scar her for life'.
Shortly after the incident, the family made the choice to create a public crowdfunding attempt to help with medical expenses, therapies, and a possible relocation due to the attack.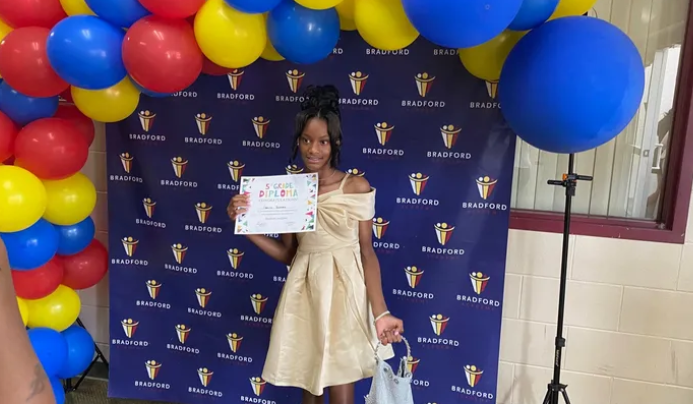 The family set up a GoFundMe to help pay medical expenses. Credit: GoFundMe / Debra Golston
After the incident, the Detroit Police released a statement to TODAY to confirm that the case was being handled by the Detroit Public Schools Police Department, who are a separate entity.
According to the Wayne County Prosecutor Kym L. Worthy, the attacker, who has not been named, was due to be arraigned yesterday (18 July), on one count of assault with intent to do great bodily harm and one count of felonious assault.
Worthy said: "This is an extremely troubling set of allegations. Instant horrible decision making can have lifelong effects on others. There is no excuse for this."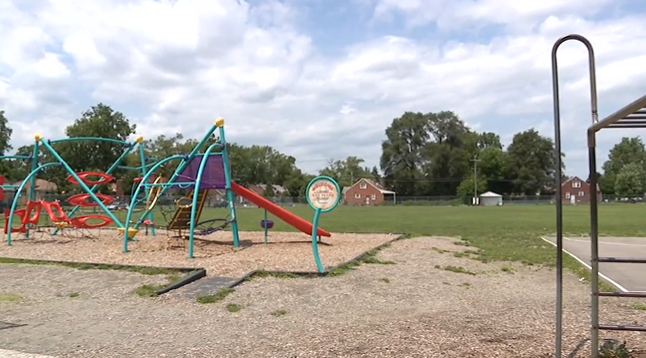 The playground was attached to a local school. Credit: WJBK
According to the Wayne County Prosecutor's Office, the older teenage girl was released on a $10,000 (£7,760) bond 'with a tether' on Saturday (15 July) and that her family has yet to be identified.
Though The Detroit Public Schools District has been given the case by Detroit Police, they maintain that they were only passed it 'because the incident took place on one of our school's playground property'.
The school district said: "The incident did not involve our employees or was it connected to a District or school event.
"This is a community matter involving two families that do not both attend our school district or the school."
According to NBC News, the 12-year-old girl's case will be heard in the court's Juvenile Referee Department.