Pregnant man proudly hits back at trolls before giving birth to baby girl
Featured Image Credit: Instagram/loganecbrown
After being subjected to transphobic comments on social media, a transgender man who gave birth to his daughter earlier this year has hit back at trolls who said 'men can't get pregnant'.
Logan Brown, a 27-year-old author, who also works as a residential children's support worker, began writing about his experiences as a pregnant transgender man on his blog Up The Duff Man.
In May Logan welcomed a daughter named Nova with his partner Bailey Mills, who uses the pronouns they/them.
While speaking to Glamour, Logan said he's not surprised by any of the negative comments he's received.
"I feel like there are always going to be people in the comments and keyboard warriors on Instagram," he said. "These people say things online that they would probably never say to my face. To be honest, with Bailey's platform as well, we've just received a lot of love, a lot of queer joy."
A lot of the transphobic attacks came from one social media figure in particular, who would frequently commented 'men can't get pregnant' under Logan's content and urged their followers to do the same.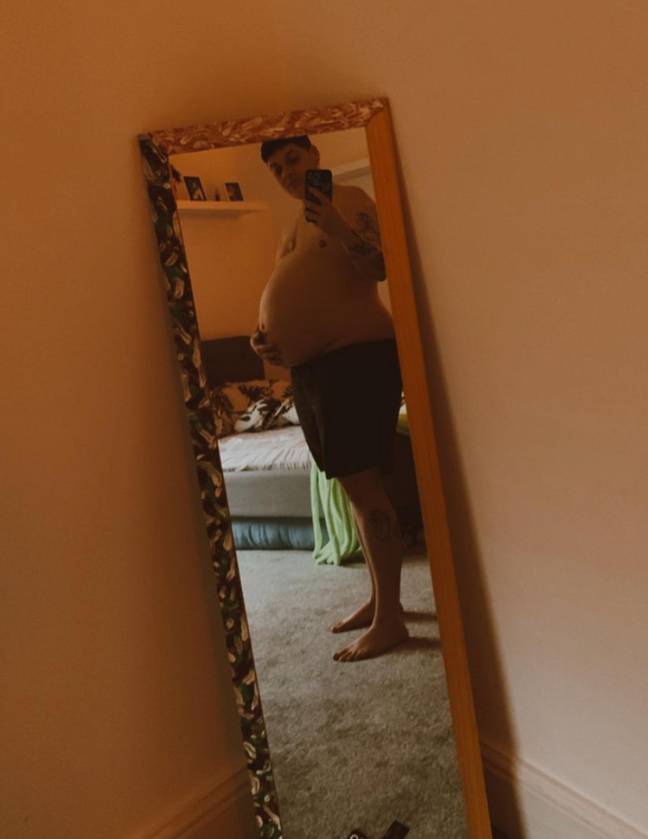 Reflecting on the bullying, Logan said: "It was really difficult to deal with that, because it just blew up for over 48 hours. The queer community was not happy about it at all, showing so much love [to me].
"He lost quite a lot of followers; I don't think it did him any justice, to be honest, but I don't want to give him any more clout than what he's received, because he's using his platform against trans people."
The new dad added: "We're real living people. And at the end of the day, I am a trans pregnant man and I do exist. No matter what anyone says, I am literally living proof."
Logan discovered he was pregnant after having a 'really weird feeling' one morning which led to him taking a pregnancy test which came back positive.
"I'd been off testosterone for a while due to some health issues," he shared. "It was like my whole world just stopped. That everything, all my manlihood that I've worked hard for, for so long, just completely felt like it was erased."
The two parents are excited to raise their daughter in a 'queer relationship' by always providing her with a space to be 'whoever she is'.
Logan said: "I've been brought up in a very close-knit family, and so to bring a baby into the world in a queer relationship is the best feeling ever.
"I feel like we'll be able to love and appreciate each other, and my daughter will be able to grow up knowing that she'll always be loved and accepted for whoever she is. And I think that's a really important thing for her to be around."