Davina McCall teases shocking twist in 'Love Island for the older generation'
Featured Image Credit: ITV
The dating show everyone and their mother has quite literally asked for is almost upon us, and there's a shocking twist.
After countless pleas for an 'older' version of Love Island, dating show fans are getting just that - well, sort of - in the new heartwarming series My Mum, Your Dad hosted by Davina McCall.
Described by ITV as a 'dating show with a difference for the whole family,' the 10-episode series follows a group of single parents who have been nominated by their grown-up children for another chance at finding love at a gorgeous countryside retreat.
The comparisons to Love Island end at the show being an ITV creation, singletons looking for love and new arrivals after the first episode. Each parent is dropped off at the retreat by their kids in a car as we see the roles between the parents and children switch, which is one of the many things Davina adores about the new show.
"You do wonder, 'Are they just gonna take the mickey out of their parents? Are they going to take it seriously?' I think it's rather sweet the support that they give each other, too," she gushed.
Surprisingly, the kids didn't have to know how to drive to be on the show - the adorable intro with all the driving just happened.
On how they pulled it off, Davina tells Tyla: "Well, a couple [of kids] you saw weren't driving so that was quite interesting - a couple of them weren't driving. I think one of them wasn't driving because she was pregnant and I'm not sure if that was an issue with safety or whatever - but they could drive so it seemed really nice that they could drive their parents - that role reversal thing [is] really sweet, like 'don't stay up to late' and 'make sure you behave.'"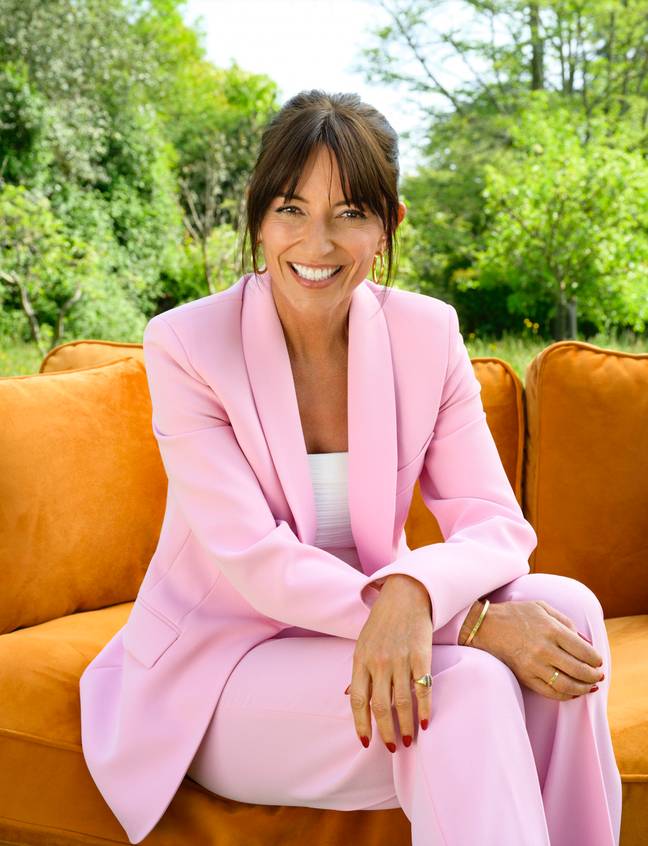 She added: "The nominating of the parents was really funny because I think in some cases, the parents went, 'you need to nominate me' and the kids were like 'oh, okay', but in other cases it was definitely the kids saying 'I want you to find somebody'."
The grown-up kids actually play quite a vital role in their parents' search for love, as they watch their mums and dads go on dates, exhibit cringe-inducing rizz and flirting. It's sort of like Gogglebox, as they all react in real time to the goings on in the retreat on a TV screen in a surveillance room called 'The Bunker'.
The shocking twist will lead to the kids seeing their parents in a few saucy moments, and we'll all get to see their reactions. But don't worry too much, as there's nothing as raunchy as the under the covers action Love Island.
Davina teased that there will be moments when the children will be 'absolutely mortified', but it will be different to Love Island in showing us everything.
"There are no cameras in the bedrooms and I think it's important to point out that it's different in that way [to Love Island] - for me, personally speaking, I'd rather watch the hint of love, a hint of something coming, 'Should I? Shouldn't I?' a moment of tenderness, something amazing - that's so exciting that like jumping into bed with each other [and] shagging it's sort of like, once you've seen it once it doesn't mean anything.
She added: "But yes, there are moments when the kids have got cushions in front of their faces and they're curled up. But it could be over something quite small and intimate, because they've never seen their parents in a date situation."
My Mum, Your Dad starts Monday 11th September, 9pm on ITV1 and ITVX. The series will run on consecutive weeknights for two weeks.