A Game Of Thrones Play With Ned Stark As Lead Is Reportedly Coming To The West End
Featured Image Credit: HBO
George R.R. Martin, the author behind the Game of Thrones novels that inspired the popular TV franchise, is said to be working on a play inspired by the books, according to an exclusive by Hollywood Reporter.
The untitled play will be set during a very important moment in the history of Westeros, The Great Tourney at Harrenhal, a contest which took place just 16 years prior to the events in the Game of Thrones series.
It's fair to say The Great Tourney at Harrenhal was a landmark event in Westeros. Held over 10 days, it included lots of intense tournaments of jousting and archery.
We don't know which characters are set to appear in the stage adaption but according to Martin's books, attendees included Robert Baratheon, Ned Stark, Prince Oberyn, Jaime and Cersei Lannister.
Jon Snow's secret parents, Lyanna Stark and Rhaegar Targaryen, also attended. It also happens to be where Rhaegar declared is love for Lyanna and fans will know that this led to the eventual war between the Targaryens and Baratheons.
Once pre-production on the play is completed, it is set to be performed in London's West End, New York's Broadway and a unnamed location in Australia in 2023.
Tyla has reached out to George R.R. Martin's reps for comment.

Now is a great time to be a Game of Thrones fan. Although the show officially wrapped in May 2019 after airing eight seasons on HBO, there are several spin-offs and prequels currently in development.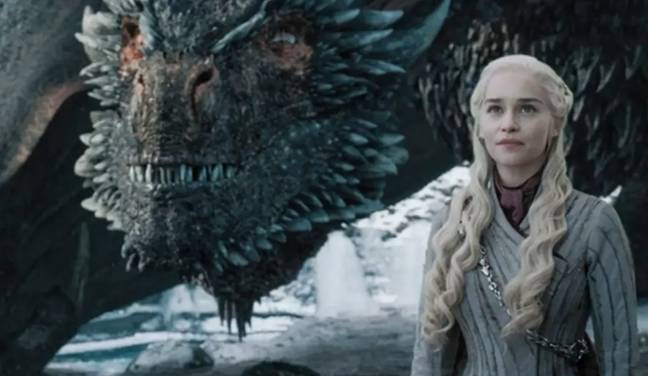 Earlier this month Deadline reported that HBO were working on three new prequel ideas with the working titles: 9 Voyages aka Sea Snake, Flea Bottom and 10,000 Ships.
Production has begun on a spin-off titled House of the Dragon which will air in the US on the HBO Max streaming service.
It is set to air for 10 episodes to start off with, and is being tipped for "sometime in 2022," according to Deadline.