Ariana Grande Has A New Hand Tattoo But Fans Have Spotted Something Wrong
Ariana Grande's new tattoo has surprised her fans as they noticed a hilarious meaning in Japanese.

The 25-year-old singer kicked off her new year by releasing hit song '7 rings', where she talked about her friendships.
She has also tattooed the song name on her hand in the Chinese character '七輪', and shared it on Instagram (though she later deleted the post).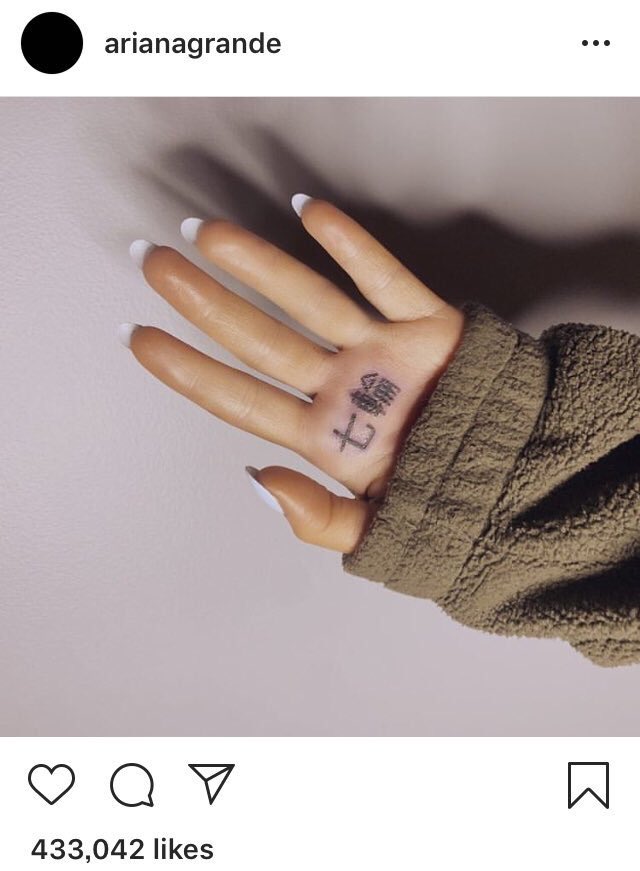 undefined
But her fans quickly pointed out that the phrase means 'shichirin' - a 'small barbecue grill' in Japanese.
In Chinese, '七輪' can be translated into 'seven wheels', or roughly 'seven rounds'.
The tattoo has soon raised a heated discussion on Twitter where fans desperately tried to interpret.
'Hayden Griffin' wrote: "Ariana Grande got a tattoo that says '七輪' for her song Seven Rings, but '輪' means 'wheel'
"Rings would be '戒指'. Also in Chinese you need measure words so it would be '七個戒指'."
More Like This
More Like This
1 of 6
Another user said the meaning of the words should be interpreted in Chinese: "Maybe they were mistaken but 七輪 (qilun) is definitely Chinese and it means 7 wheels/rings."
Ariana later responded on Twitter explaining that she had left out a few characters in between because 'it hurt like f*ck n still looks tight [sic]'.
"I wouldn't have lasted one more symbol lmao. But this spot also peels a ton and won't last so if I miss it enough, I'll suffer thru [sic] the whole thing next time," she added.
That said, the tattoo should have been '七つの指輪' which would have fit to the name of her new song '7 rings'.
It's reported that the award-winning singer has over 24 tattoos on her body, including a very noticeable letter 'A' on her right thumb for her best friend Alexa Luria and a bumble beebehind her left ear in honour of victims of the Manchester bombing.
Featured Image Credit: Twitter