Watch the interview clip here:
In the clip, taken from an interview with Fuse back in 2013, Machine Gun Kelly describes a then 17-year-old Kendall Jenner as his "celebrity crush", adding that the age gap didn't concern him.
At the time, MGK, (real name Colson Baker) was 23 years old, and told cameras that he would "find" Jenner if he ever moved to Los Angeles.
In the video, re-shared on TikTok by @unluckyp1ckle, Machine Gun Kelly says: "I don't care who my first celebrity crush was cause right now it's Kendall Jenner.
"God damn, I've said that so many motherf***ing times, I hope that I'm snagging that. Don't let me move to LA. Oof, I'm finding her."
Asked if he's "counting down the days" until Jenner turned 18, MGK replied: "I'm not waiting 'til she's 18, I'll go now. I'm 23, dog, I'm not like a creepy age, you know.
"I'm 23, she's 17, and she's a celebrity, there is no limits right there."
Speaking directly to the camera, Machine Gun Kelly goes on to list examples of other rockstars, like Robert Plant and Axel Rose, who have famously dated underage girls.
He concluded: "I don't care. Say what you want, man. If Kendall Jenner was in your bedroom naked and you're 50, you're going."
Reacting to the video, one viewer commented: "Why the hell would you say all of this out loud?"
Another added: "my mouth dropped lower and lower the more I kept watching."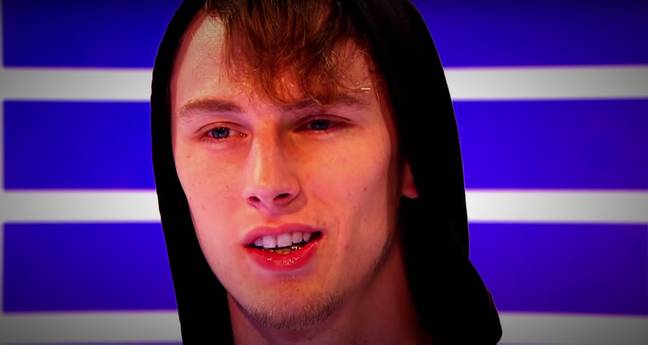 Picking up on one of the rapper's comments in particular, one TikTok user said: "'And she's a celebrity' like that makes her not a child??"
One viewer noted: "It's the fact that he's done research to back his argument, this isn't the first time someone told him it's not ok."
Another agreed: The way he did research on other pedos to rationalize his own thoughts and behaviour... DISGUSTING."
Others shared their hopes that someone would show the interview to Machine Gun Kelly's daughter, Casie Colson Baker, who is now 12 years old.
Tyla has reached out to Machine Gun Kelly's representatives for comment.