Selling Sunset fans are still reeling from a dramatic fifth season of the beloved Netflix reality series - full of confusing accents, questionable Olympic claims, and unexpected break-ups.
But one of the most shocking moments came towards the end of the season when series star Christine Quinn was accused of bribing a client $5,000 (£3,987.25) to stop working with her co-worker Emma.
Soon after, Jason Oppenheim confirmed that there was "not a place for [Christine] at The Oppenheim Group", suggesting that the incident had had serious ramifications. But Christine is here to set the record straight.
She said: "Despite everyone telling me not to talk about it, I absolutely did not bribe a client. There was no client, that absolutely did not happen.
"But, you know, I understand that sometimes producers have to get creative because it's not interesting to say 'Christine started her own thing.'"
As some viewers had suspected, Christine has set up her own company, RealOpen, with husband Christian Richard.
"It's been a long time in the making," she said. "Christian and I have been working on this company for over a year and a half now.
"When we were filming the show, I was working on real estate, and I was doing all my fashion stuff on the side, but I was also forming this company. And I talk about that on the show but you don't see that.
"But I do have a conversation with Chelsea in which I say I'm seeing trends in the market change and I have to make a move that is reflection of what's best for me and my business endeavours. And that's to start my own company."
Between her new business ventures, the upcoming release of her first book Boss B*tch (described as a part prescriptive how-to, part manifesto, part tell-all), and her fashion ventures, it's fair to say that the reality star has a lot on her plate.
Describing what went down behind the scenes, Christine recalled: "There was a scene where I was supposed to show up and talk to Jason and Mary - I didn't even know they were doing that scene.
"I was left in the dark on a lot of things and when it was brought to my attention, the things that went down... I would say I was shocked but then I'm not shocked because I know what I'm dealing with and the things I'm up against."
Admitting that she had been advised not to speak on the controversial story, the reality star responded: "I can't be afraid to speak my truth to protect a show that never protected me and my best interests."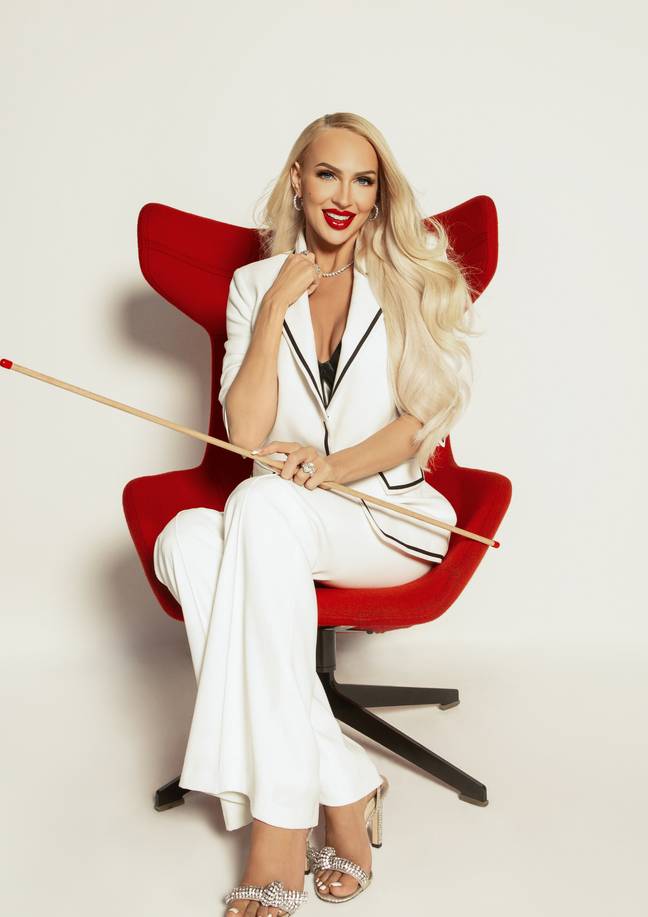 Christine's book Boss B*tch is set to hit shelves this week, and she's described it as a must-read whether someone is a huge Selling Sunset fan or someone who has "never even heard of me".
She told Tyla: "I want someone to walk into a book store one day and say: 'You know what? I want to stop apologising and I want to get the life I know that I deserve.' So that's why I wrote the book and it's told through stories of me and situations which shaped me and formed me to advise people and give my opinions."
The book will not only see Christine detail her journey from high school drop out to self-made millionaire, reality TV star, and fashion and beauty entrepreneur, but give readers the tools to define their own Boss B*tch style and manifest their own success
How To Be A Boss B*tch will be available from 19th May, 2022 in the UK.