Benefit customers shocked after learning what bestselling product was designed for
Featured Image Credit: TikTok/benefituk
Benefit has become a makeup bag staple brand for all those who enjoy both subtle and more daring makeup looks.
But one product in their long-respected range of products has shocked customers after learning what it was originally designed for.
Benetint is hailed as a miracle lip and cheek stain with its 'stay forever' formula, but fans may be shocked to realise that it was initially meant for a body part a little south of their face…
Yep, Benetint Lip & Cheek Stain was actually meant to make customers' nipples pop (metaphorically, of course) - but for good reason.
Benefit UK took to Instagram on Saturday (19 November) to share the little-known fact about their product lineup, captioning the video: "Before you come for us, yes we're okay! Benetint's original formula wasn't intended for the lips OR the cheeks."
The video, which has racked up an impressive 1,800 likes, shows a man applying the daring red Love Tint product to one nipple while opting to use the peachier shade of Cha Cha Tint on his other nipple.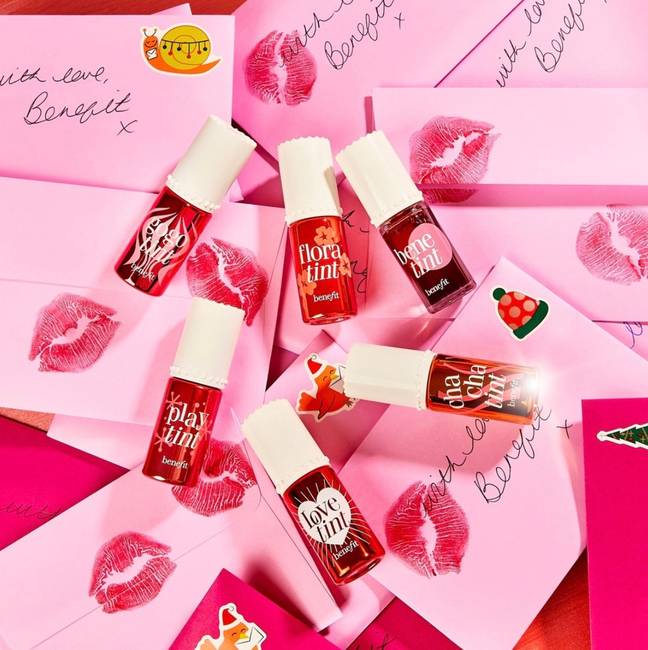 But while social media users were shocked by the video, it did raise awareness about the company's humble beginnings in 1976, when founders Jean and Jane Ford released their first product, Benetint, for exotic dancers, as per Allure.
One dancer from the Mission District in San Francisco sought the advice of the makeup gurus after requiring a product which could make her nipples stand out under the stage lights, prompting the founders to create a red stain from rose petals and carmine, a red pigment.
After the dancer shared a few more bottles with her fellow performers, the product became a hit almost overnight and the rest is history.
"I didn't know that! How interesting," said one follower on Instagram, when another said "I actually think this is really interesting - I didn't know the history of Benetint until now!"
"I feel like it's worth mentioning they didn't market the product for everyday people to paint their nipples red. It was actually for strippers.
"This is a great product for anyone who lacks pigmentation, has scars or wants to accentuate their nipples," another customer offered.
Nowadays, Benetint is used primarily for the lips and cheeks (but we won't judge you if you decide to try it on your nipples!) and comes in five different shades, including Lovetint, Benetint, Chachatint, Posietint and Gogotint.