First Look At Peaky Blinders Season 6 Episode 2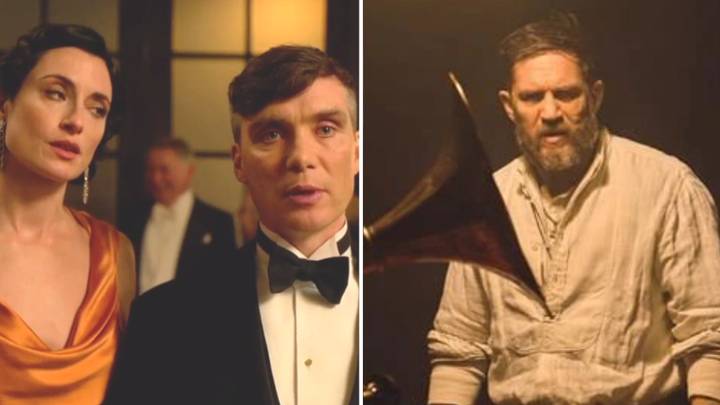 Featured Image Credit: BBC
After a spectacular return to television screens last week, Peaky Blinders fans are already looking ahead to episode two to find out what's in store for Tommy Shelby and his crew.
Teasing viewers ahead of this Sunday's episode, Peaky creators aired a sneak peek to hint at what's to come, including the introduction of a brand new character: Lady Diana Mitford.
Reacting to the exciting preview, fans are certainly excited to see Diana Mitford take on Tommy.
Like her husband Oswald Moseley, Lady Diana Mitford was heavily involved in fascist political causes. The couple were married at the home of Joseph Goebbels and hosted Adolf Hitler as their guest of honour.
"Tommy will definitely not have an easy time with her," commented one viewer.
Another added: "It will be interesting to see Amber Anderson at Diana Mitford. She certainly looks the part."
Other fans wondered whether Lady Diana Mitford could be the thrillingly "dark" new female character that Peaky Blinders director Anthony Byrne had been hinting at.
Speaking to Digital Spy ahead of the season six premiere, Anthony had said: "There's a great female character who is new, who is pretty dark. I haven't seen a character like her in Peaky before.
"I won't say who she is, but she certainly gives Tommy a run for his money. She challenges him in a different way basically. She's certainly not a protagonist and I don't know if she's an antagonist."
Season six of Peaky Blinders picked up exactly where season five ended, with Tommy Shelby (Cillian Murphy) holding a gun to his own head.
Later in the episode, Tommy is told over the phone that his beloved aunt and Shelby family matriarch Polly (Helen McCrory) has been killed.
The plot development followed actress Helen McCrory's heartbreaking passing last year aged 52, after a private battle with breast cancer.
Peaky Blinders creators were sure to honour the legendary actress in the opening episode of the sixth and final season, and viewers were touched by the emotional tribute.
Peaky Blinders continues Sundays at 9pm on BBC One and BBC iPlayer.