Netflix viewers 'too scared to sleep' after watching terrifying new series
Featured Image Credit: Netflix
There's not a lot that really scares hardcore horror movie and true-crime lovers, but when something does, you can bet that everyone is going to know about it.
And that's precisely the case with the third season of Unsolved Mysteries, which has left some Netflix viewers 'too scared to sleep' after watching it. Check out the thrilling trailer here:
The mystery documentary series returned to the streaming site earlier this week with three episodes of its brand-new season.
And there's one episode in particular which has left viewers shaking in their boots after the show discussed UFOs.
The segment in question, Something In The Sky, terrified viewers after exploring a slew of UFO sightings which took place over Lake Michigan in the US on 8 March 1994.
Jack Bushong, a meteorologist, spoke in the episode about the night that he reported seeing large, unidentifiable bright objects above him.
Later in the episode, viewers discovered that there were hundreds of similar reports of UFO sightings the very same night. Creepy, right?
One woman even reported seeing a 'waterfall' in the centre of the lake which appeared to go towards one of the lights above her in the sky.
While viewers were unable to see any physical evidence of the paranormal activity like pictures or videos of that fateful evening, Unsolved Mysteries fans did hear from experts and radar operators who supposedly witnessed the UFOs, too.
People watching at home were also given an insight into the real reports from emergency services, which, understandably, sent them into a frenzy and made it difficult for some to get to sleep the night they watched it. I mean, can you blame them?
Fans have already taken to Twitter to share their thoughts about the new season which has just hit the streaming platform, with one writing: "New episodes of Unsolved Mysteries on Netflix! Just watched the new one about UFOs and now I probably won't sleep."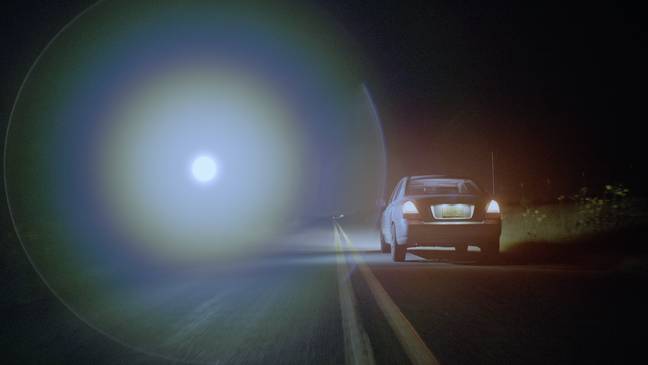 "There's new episodes of Unsolved Mysteries on Netflix… I'm not gonna sleep at all lol," someone else echoed.
"Sitting in the parking lot of my daughters Irish dance studio, watching Unsolved Mysteries. I'm never going to sleep tonight," another added of the nail-biting show.
Meanwhile, others are totally here for all things UFO in the new series: "Unsolved Mysteries discussing the Lake Michigan UFO sightings makes me feel so giddy.
"Aliens, maaaan. They're out theeeere!"
We certainly hope they're not after this episode.