Love Island's Summer announces split from Josh following reunion row
Featured Image Credit: ITV
The pair are reported to have split just after the explosive row between Summer and fellow Love Island contestant Coco Lodge. You can watch Summer and Coco's spat below:
Speaking on her Instagram, Summer revealed that she is now single and that her and Josh are now just "friends", whilst also alluding that her "argument" with Casa Amor guest Coco Lodge on the Love Island reunion show was "heavily edited".
Speaking to her followers, Summer indicated that there was more than what was seen by ITV viewers but has not clarified what exactly happened.
Writing alongside a snap of herself on her Instagram stories, Summer said: "Thank you for all the love and support after the reunion show, it never goes unnoticed."
She continued: "To clarify the 'argument' between me and Coco was heavily edited and there was to it than met the eye…
"I would also like to clarify that me and @josh_legrove are only friends and haven't decided to pursue things romantically at this time.
"I appreciate everyone who continues to support me and my journey."
The row with fellow Love Islander Coco saw Coco storm off set, with viewers watching the drama in a reunion special last week (Thursday 4 August).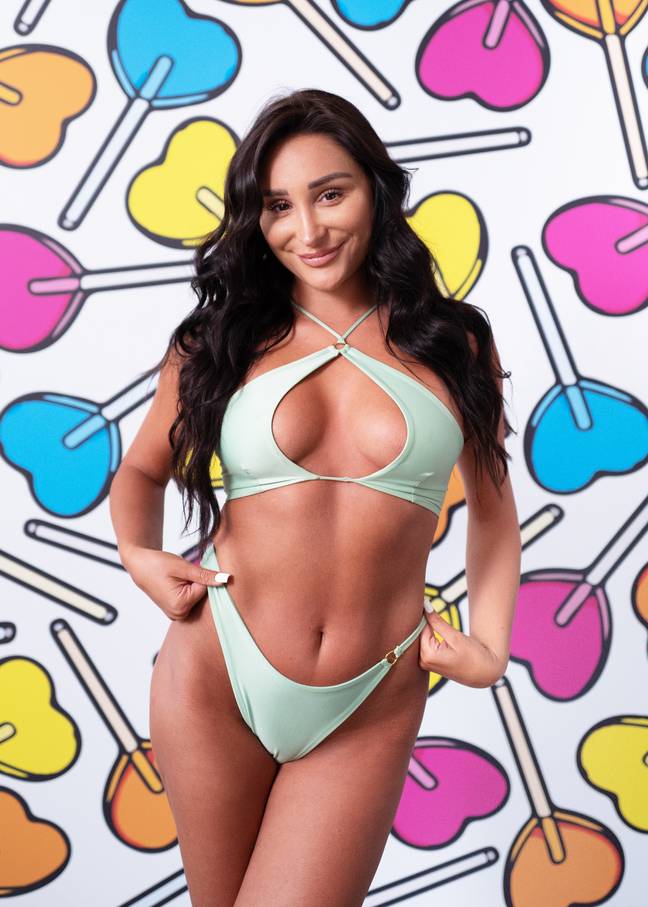 Regular Love Island AfterSun guest Darren Harriott was chatting with Billy Brown sat by Coco, Summer and Josh. Darren was pushing to spill the beans about who had been with who since leaving the villa, when Summer interrupted and said: "I know someone who wishes they would have got with someone, but we move..."
Coco was then seen shaking her head and said: "It's all bulls**t."
She then told Summer: "It's just banter. If you can't handle a big personality, don't go on reality TV, it's banter!"
Summer fired back: "Friends don't say certain things hun, but alright."
Coco looked like she wanted to shrug it off, but Summer was heard threatening to tell more, saying: "If you wanna talk about you, we can..." Coco replied: "It was a joke."
This was supposedly in reference to comments she made about wishing she'd slept with Josh when they were dumped from the villa.
The love triangle of sorts came to a head with comments Coco made on the Saving Grace podcast, where Coco revealed she and Josh were taken to a secret villa after they were dumped from the show.
"You go to this like amazing villa, like basically as good as like the main villa, with Josh and two chaperones," Coco revealed.
Host Grace Keeling asked: "Did you shag him?"
To which Coco quipped: "No and I'm actually annoyed because I feel like I could have now."
She added even more details about their flirty exchange: "He was like 'Oh I'm horny' and I was like 'Right I'm going to take myself to bed'.
"But I don't know why I did that because he is so fit. We are really close now and we spend like every day all day together. I even said 'just let me try it once'."
The statements reportedly didn't go down well with Summer, and the pair have since unfollowed each other across all social media
Keen to have the final say on the reunion show as the argument went down, Summer coolly said: "I just wanna clarify I never fight over a boy coz there's no competition!"