Brendan Fraser gives special shout out to autistic son Griffin after winning Oscar
Featured Image Credit: ABC
After winning an Oscar at the 95th Academy Awards, Brendan Fraser gave a special shoutout to his autistic son Griffin.
Fraser underwent a physical transformation to play the role, which involved prosthetics and spending four hours every day having a heavy 300-pound suit fitted to play an overweight man confined to a wheelchair.
The film was much loved by film fans and currently sits at a 91 percent audience score on Rotten Tomatoes, though its critic score is at 65 percent.
To win the award of best actor, Fraser beat the likes of Austin Butler, Colin Farrell, Paul Mescal and Bill Nighy.
In his acceptance speech, Fraser said he was 'so grateful for the award', coming on stage and saying: "So this is what the multiverse looks like!
"I thank the academy for this honour… Darren Aronofsky for throwing me a creative lifeline and hauling me aboard the good ship The Whale."
Addressing his fellow best actor nominees, he said actors laid their 'whale-sized hearts bare', saying it was his 'honour' to be named alongside them in this category."
Fraser went on: "I want to tell you that only whales can swim at the depths of the talent of Hong Chau.
"I started in this business 30 years ago… there was a facility that that I didn't appreciate at the time until it stopped."
He added: "I just want to say thank you for this acknowledgement because it could not be done without my cast."
Fraser also had a special mention for Griffin, his eldest son, saying: "Griffin, love you buddy," which received a massive applause from the audience.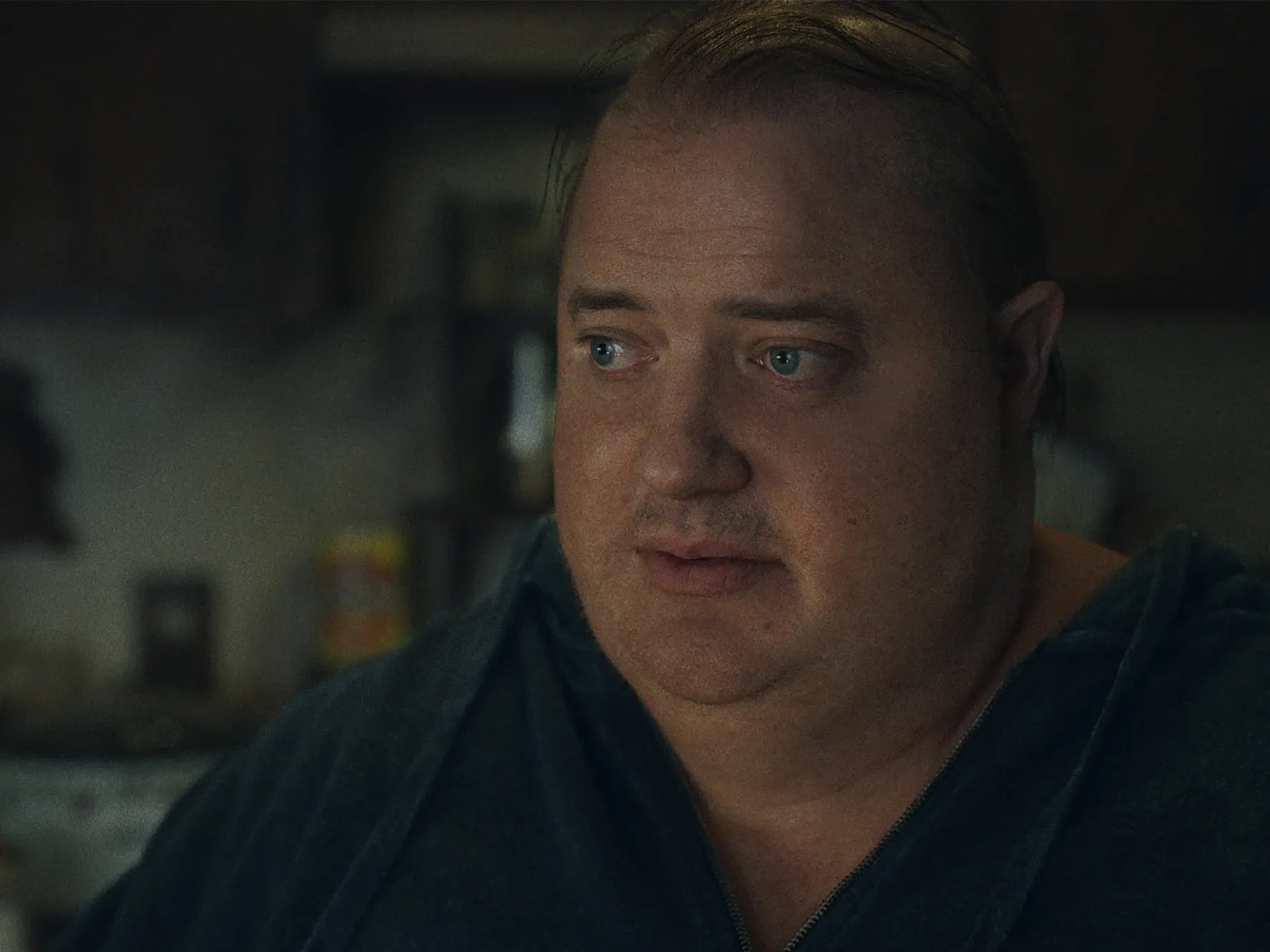 Fraser has previously opened up on Griffin, who is autistic and obese.
Speaking to Interview Magazine in November, he said: "I have three kids of my own, my oldest son Griffin has special needs - he's autistic.
"He just turned 20, he's a big kid, he's six foot five, he's got big hands and feet, a big body. I understand intimately what it is to be close to a person who lives with obesity."
Fraser then went on to say that Griffin is the 'happiest person' in his life, he added: "And because of the beauty of his spectrum - call it a disorder if you will, I disagree with you - he knows nothing of irony.
"He doesn't know what cynicism is. You can't insult him. He can't insult you. He's the happiest person and is, in my life and many others', also the manifestation of love."