Blake Lively and Justin Baldoni to star in movie adaptation of Coleen Hoover's It Ends With Us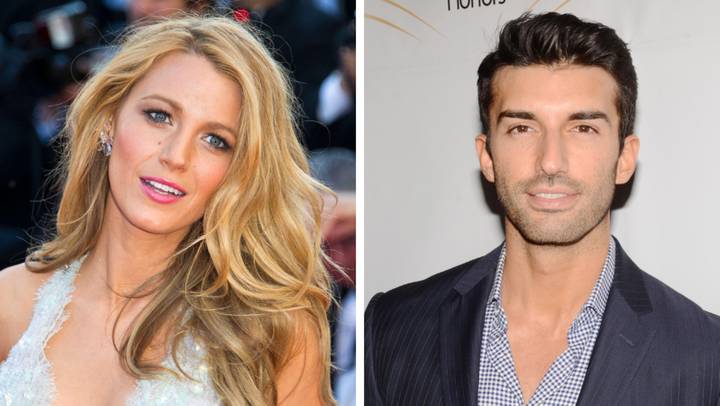 Featured Image Credit: James McCauley / Alamy Stock Photo / The Photo Access / Alamy Stock Photo
Blake Lively and Justin Baldoni have been cast as the leads in the film adaptation of Colleen Hoover's romance novel It Ends With Us.
The book gained a huge following and as of 2019, three years after it was published, it had sold over one million copies worldwide and been translated into over twenty languages.
Serena van der Woodsen and Rafael Solano on screen together? Yes please!
Baldoni is producing the film under his Wayfarer Studios banner and is also set to direct.
Lively will executive produce alongside Hoover, Steve Sarowitz and Andrew Calof.
It Ends With Us tells the story of Lily Bloom, a small town girl who moves to Boston to start her own business.
Sparks immediately fly between her and her neurosurgeon, Ryle Kincaid, but he has a very strict 'no dating rule' and hates relationships.
Naturally, she wonders why he's like this but at the same time, she becomes overwhelmed with thoughts about her first love, Atlas Corrigan.
When Atlas suddenly comes back into her life, her situation with Ryle becomes threatened.
Like many book-to-film adaptations that have happened, fans of the original novel have a lot to say about the casting news.
While many are happy that a film is being made at all - which isn't always the case - some readers believe Lively might not have been the best choice for the role.
"BLAKE LIVELY WERE ANY OTHER JOBS NOT AVAILABLE TF IS THIS," one disappointed fan tweeted.
Another person shared a time travelling-themed TikTok and tweeted: "Me going back in time to stop blake lively from auditioning for It Ends With Us."
While a third quipped: "Blake Lively playing Lily Bloom in the it ends with us movie was not on my 2023 bingo card at all."
It Ends With Us is one of the many Hoover novels that has taken over 'BookTok', with over two billion views on her TikTok hashtag.
Fans are obsessed with her young adult fiction and romance tales, which includes the New York Times best sellers Hopeless, Maybe Someday, Ugly Love and Verity.
Last year, Hoover published a sequel to It Ends With Us titled It Starts With Us which was named WHSmith's Book of the Year for 2022.
The demand to see the ins-and-outs of Lily and Atlas' relationship was huge, and It Starts With Us debuted on The New York Times best-seller list for the week ending 23 October 2022.