Six months on from Sarah Everard's death, her killer Wayne Couzens, 48, is finally in court for sentencing hearing for her kidnap, rape and murder.
In the weeks and months that followed Sarah's disappearance, we have collectively sobbed, despaired and reflected on her death and what it means for women's safety.
And as more disturbing details emerge about her final hours, it's abundantly clear that no matter the sentence Couzens receives this week at London's Old Bailey, justice can never truly be served.
As one prosecutor pointed out, the words 'she was only walking home' do not do justice to the ordeal Sarah suffered - and as new details about her abduction come to light, a new wave of anger, shock and disgust has been sparked among women.
On Wednesday morning, details of how Couzens lured Sarah into his vehicle have been made public for the first time.
As she walked home from a friend's house that evening, Couzens - a then-serving diplomatic protection officer - was doing laps of London in a hire car, "hunting for a lone young female to kidnap and rape," the court heard.
He deceptively tricked Sarah by pretending to arrest her, handcuffing her on the street beside the hire vehicle. This was witnessed by a couple who assumed Sarah had 'done something wrong'.
Tom Little QC said: "That was the start of her lengthy ordeal including an 80-mile journey whilst detained which was to lead first to her rape and then her murder. At some point fairly soon after driving from the pavement onto the South Circular and having not gone to a police station, Sarah Everard must have realised her fate."
Couzens raped and murdered Sarah before burning her body, the court heard. She was not found until a week later.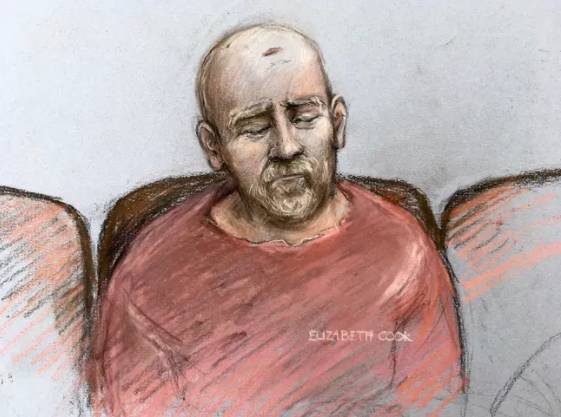 Following Sarah's murder, it was discovered that not only had Couzens been accused of indecent exposure six years earlier, but he was also accused of exposing himself again, in a fast food restaurant, a mere three days before Sarah's kidnap.
The revelations led to an influx of anger over the failings of the criminal justice system - and now, an intensified rage over the details surrounding Sarah's death have been flooding social media.
One person wrote: "Actually feel sick at the thought of Sarah Everard being arrested in the lead-up to her murder. Women really can't feel safe even in the hands of those there to protect us."
"The Sarah Everard case makes me so ANGRY about the s**** self defence advice dished out to women. Presumably now we'll have to add 'resist arrest' to the measures women are responsible for implementing," another tweeted.
One wrote: "Feel physically sick reading what that monster did to Sarah Everard, I can't even comprehend the level of deception he used and the horrendous abuse of power. Makes me want to never leave my house again."
In response to some of the claims made, Met Police Commissioner Cressida Dick said: "All of us in the Met are sickened, angered and devastated by this man's crimes. They are dreadful, and everyone in policing feels betrayed."
Since March, a further 80 women have been killed where a man is the prime suspect, including primary school teacher Sabina Nessa, 28, who was murdered earlier this month just minutes away from her home in south-east London.
Following news of Sabina's death, women have once again been forced to urge authorities to address the cause, rather than offering guidance for women on how to 'stay safe'.
In the days following Sabina's attack, more than 200 personal alarms were handed out to local women as well as safety leaflets urging people to avoid walking alone at night. Isabelle Younane, Head of Policy, Campaigns and Public Affairs at Women's Aid told Tyla: "Increasing street lighting, personal safety alarms and CCTV may be well intentioned, but will do nothing to tackle the deep-seated attitudes that drive male violence and abuse against women and girls, neither will they support women to seek redress."
Sarah's death may have sparked a national conversation about women's safety, yet it is clear there is still a long way to go.
If you have been affected by any of the content in this article, or are looking for information, help or advice, please visit Women's Aid.