Oprah hopes Prince Harry and Meghan can make peace with Royal Family at Queen's funeral
Featured Image Credit: The Photo Access / Alamy Stock Photo Doug Peters / Alamy Stock Photo
Oprah Winfrey has shared her hopes that Prince Harry and the Duchess of Sussex make peace with the royal family at the Queen's funeral.
The TV host was speaking at the Toronto Film Festival about her documentary Sidney which tells the story of the late iconic actor Sidney Poitier.
Extra journalist Jenn Lahmers asked Oprah if she thinks the Queen's death last week will unite the royal family.
She said: "Well, this is what I think, I think in all families — you know, my father passed recently, this summer, and when all families come together for a common ceremony, the ritual of, you know, burying your dead, there's an opportunity for peace-making.
"And hopefully, there will be that."
Oprah's interview with Prince Harry and Meghan Markle about stepping back from their roles as working members of the royal family aired in March 2021.
The interview shocked the world as the Duke and Duchess of Sussex alleged the royal family had concerns about Archie Mountbatten-Windsor's skin colour.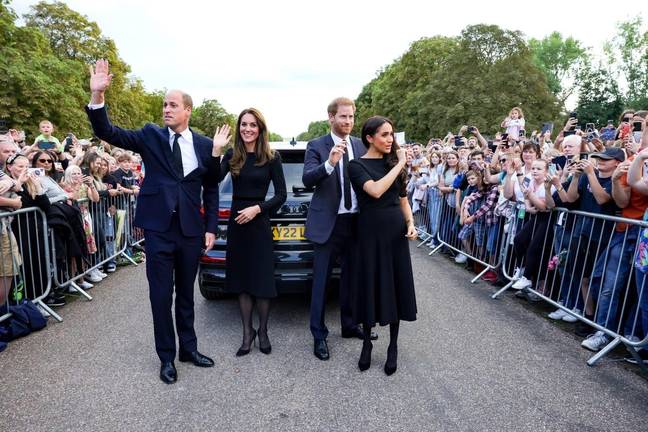 The former Suits star also addressed rumours that she made her sister-in-law Kate, Princess of Wales, cry during her wedding preparations.
She said that 'the reverse' was true.
Royal fans got a glimpse of a reconciliation between the fab four on Saturday (10 September) when the Prince and Princess of Wales and the Duke and Duchess of Sussex appeared together to greet mourners outside Windsor Castle.
Queen Elizabeth II's funeral will be held at Westminster Abbey on Monday, 19 September at 11am.
Her Majesty's coffin will then be flown to London and will remain at Buckingham Palace on Tuesday, 13 September.
The late monarch will then lie in state for four days in Westminster Hall starting from Wednesday 14 September.
On Monday, 13 September, Prince Harry shared a heartfelt statement for his 'Granny' and paid tribute to her 'unwavering grace and dignity'.
The statement ends with: "Thank you for your commitment to service. Thank you for your sound advice. Thank you for your infectious smile. We, too, smile knowing that you and grandpa are reunited now, and both together in peace."