Parents make agonising decision to turn off teenage daughter's life support after chroming at sleepover
Featured Image Credit: A Current Affair
The heartbroken parents of a teen who died after taking part in a dangerous trend called 'chroming' have spoken of their agonising decision to turn off her life support.
Esra Haynes, 13, had been at a sleepover in north-east Melbourne on March 31 when she tried the harmful trend which involves inhaling fumes from a deodorant can. For 13-year-old Esra, this would have tragic consequences.
The fumes sent the Year 8 student into cardiac arrest, and she was taken to hospital and placed on life support, where she passed away eight days later.
Now Esra's heartbroken parents Andrea and Paul have vowed to do as much as they can to prevent children from using solvents.
Paul told the Herald Sun: "It's unquestionable that this will be our crusade. No matter how much you lead a horse to water, anyone can drag them away. It's not something she would have done on her own."
Initially, Andrea and Paul had been optimistic that their daughter would recover. However, a scan revealed she had suffered huge brain damage.
The pair had to make the unimaginable decision to switch off their daughter's life support machine and were told to bring in loved ones to say goodbye.
Andrea said: "We thought we would bring her home."
Paul added: "We still had hope, we did not think the worst. She was put onto a bed so we could lay with her. We cuddled her until the end."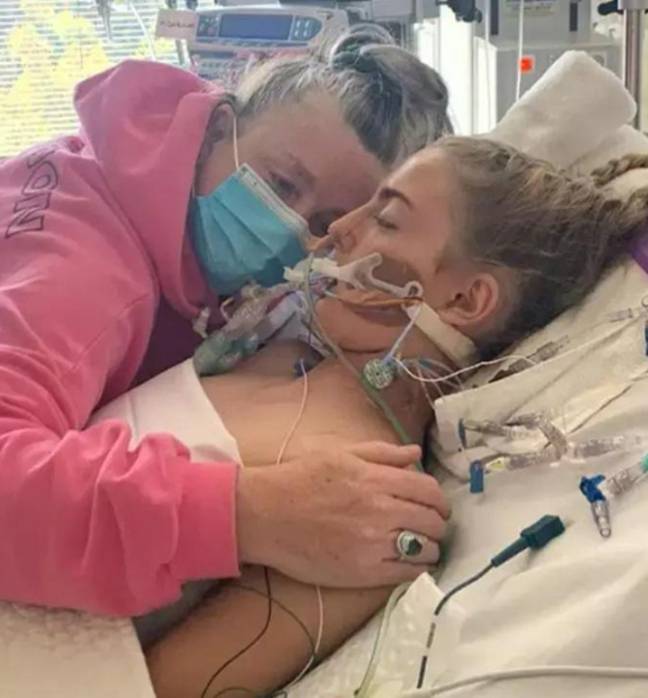 A talented athlete, Esra raced BMX bikes and was the co-captain of her school's netball team.
Tributes came flooding in for the teen, with one friend writing: "There wasn't one day in the past three years you've not made my day by your contagious laugh and gorgeous smile. My heart aches and it doesn't feel real knowing I'll have to say goodbye to you Esra. 'You're so young. You were gone too soon.
"I'll stay trying to make you proud. and continue doing the things that made you happy. I endlessly love and miss you Esra. Rest In Paradise my love."
The Victorian Department of Education also released a statement, reading: "Lilydale High School and the Department of Education extend our deepest condolences to the family and friends of a Year 8 student who died over the weekend.
"Our hearts go out to the families, community and school that have been impacted by this tragic incident and the school will continue to provide support as required for all affected."
If you have experienced a bereavement and would like to speak with someone in confidence, contact Cruse Bereavement Care via their national helpline on 0808 808 1677