Royal fans think King Charles' coronation date is a burn for Prince Harry and Meghan Markle
Featured Image Credit: PA
It was announced yesterday (11 October) that King Charles III's coronation will take place on Saturday 6 May, 2023.
But royal watchers were quick to notice one problem: that's the date Archie Harrison Mountbatten-Windsor, the son of Prince Harry and Meghan Markle, will turn four.
People interpreted the palace's news as quite the burn for Harry and Meghan, with many taking to Twitter to say they thought Charles was bang out of order for the overlap.
One person wrote: "Charles chose his coronation date so he didn't have to attend Archie's 4th birthday. His selfishness is astonishing."
Another added: "It's a d**k move, either by intention or error, for Charles to CHOOSE Archie's birthday to be coronated on.
"He could pick literally any day to demand the world's attention be on him and he CHOOSES a day precious to Harry, his own son?"
"So, Charles's coronation is due to be on the 6th May 2023 - Archie's Birthday. That's the sort of thing that makes the British Royal Family look petty and cold," tweeted a third social media user.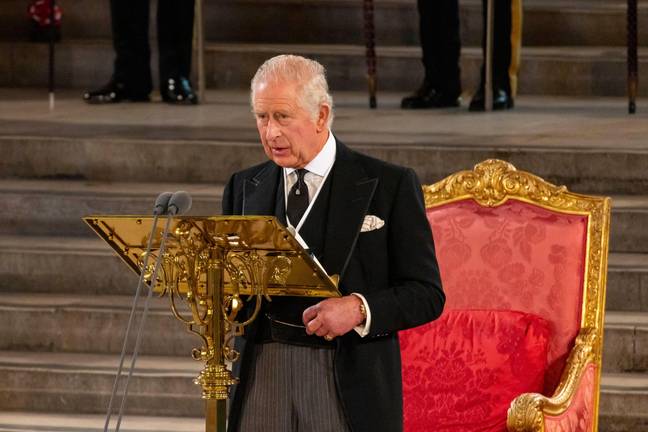 While another added: "King Charles III will celebrate his coronation next year on Saturday 6th May in order to upstage the 4th birthday party of his grandson Archie."
However, a fifth wrote: "I wonder why King Charles chose to hold his coronation on Archie's birthday? Maybe so his grandson could share his special day or he's done this to steal his grandson's 'thunder'.
"There's no way he wouldn't have been aware of the significance of May 6."
Others pointed out that the date could be a homage to the King's great-grandfather, King George V, who ascended to the throne on 6 May 1910.
Tyla has approached Buckingham Palace for comment.
On Tuesday, Buckingham Palace announced the date of Charles's coronation had been confirmed in a statement that read: "Buckingham Palace is pleased to announce that the coronation of His Majesty The King will take place on Saturday 6 May 2023.
"The coronation ceremony will take place at Westminster Abbey, London, and will be conducted by the Archbishop of Canterbury.
"The ceremony will see His Majesty King Charles III crowned alongside the Queen Consort.
"The coronation will reflect the monarch's role today and look towards the future, while being rooted in long standing traditions and pageantry."
Unfortunately, folks, we're unlikely to be granted another Bank Holiday seeing as Charles's coronation falls on a Saturday.