Amber Heard Says She Did 'Horrible Things' In Relationship But 'Always Told The Truth'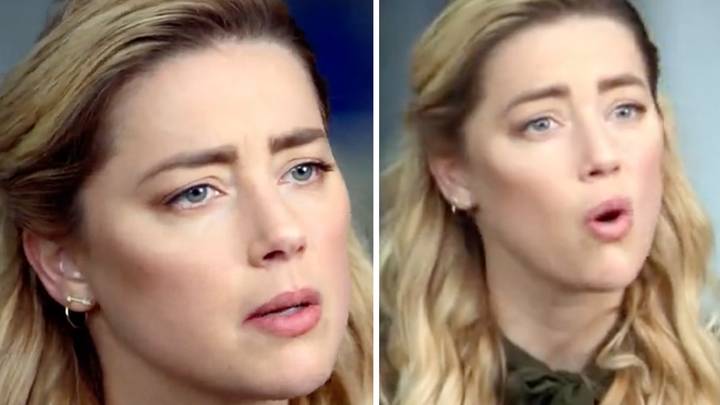 Featured Image Credit: NBC
Amber Heard has said she did 'horrible things' in her relationship with Johnny Depp, but also said she 'always told the truth'.
In an interview with Savannah Guthrie on NBC's TODAY, the Aquaman star was asked about why her ex-husband won the libel case, with the presenter explaining that his lawyers said she 'had never taken responsibility for anything she had done in the marriage'.
Amber admitted to 'regretting' some of the things she did during her 'toxic' relationship with her ex-husband. However, Amber also explained how she had the strength to own up to those incidents. Watch the clip below:
Also during the interview, the actor sympathised with the jury at Fairfax County Courthouse, understanding why they made their verdict in favour of her ex-husband.
"I don't blame them," Amber told the presenter. "I actually understand. He's a beloved character and people feel they know him. He's a fantastic actor."
Despite the horrific social media treatment Amber was subjected to online, she even appeared to brush it aside, saying that she doesn't 'take it personally'.
Amber said: "I don't care what one thinks about me or what judgments you want to make about what happened in the privacy of my own home, in my marriage, behind closed doors.
"I don't presume the average person should know those things. And so I don't take it personally."
The jury found that Amber did defame her former partner on all three counts for her op-ed for the Washington Post back in 2018.
Depp was awarded $15 million in damages – $10m in compensatory damages and $5m in punitive damages.
While the jury ruled that Heard's defamation claims against Depp were not fully proven, they did however award her with $2 million in compensatory damages.
During the trial, onlookers did not fail to express their strong opinions on Amber. In shops across the US, people placed tip money in jars labelled 'Team Depp' or 'Team Heard'.
There were countless memes, TikTok videos, and YouTube reactions taunting the actor.
Previously, Tyla spoke to a sexual assault survivor about the treatment of Heard and why these memes are not a joke.
"It hurts. It really hurts because I know the impact that was having on me, and I just feel to not take it seriously is only going to make the trauma worse [for survivors]," survivor Anu Verma told us. You can read more on that here.
You can watch Amber's interview on the TODAY show on Tuesday, June 14 and Wednesday, June 15 on NBC's TODAY and Friday, June 17 on Dateline NBC 8pm / 7pm CT.