People left stunned after discovering why people have wicker hearts on their doors or windows
Featured Image Credit: D A Bones/Anita Nicholson/Getty Images
A group of social media users have seemingly launched a not-so-family-friend investigation this week regarding wicker hearts.
Taking to Mumsnet, one delivery-person admitted they'd recently noticed a brand new homeware trend when making drop-offs at customers' houses.
"Over the course of my approx. three mile walk, I swear I must have seen tens and tens of houses with hearts hanging up in windows, on doors and on gates," they wrote on the advice forum.
"All made out of painted punched metal or wicker. They all seemed to be huge, maybe 30cm in diameter.
"Some of them were quite nice I suppose, but I couldn't help but wonder when I missed that particular memo."
They continued to ask: "Has anyone else noticed this phenomenon, or is it just my very middle class suburb of a fairly dull town?"
Within a matter of hours, hundreds of responses had began pouring in, with the majority claiming that the wicker hearts were a tell-tale sign that they were indicator that the residents of that property were in fact, swingers.
"It's what swingers use instead of pampas grass nowadays. You obviously live in a very friendly area," one reader wrote.
Another added: "Holy s**t. My next door neighbours are swingers. - runs to hide wicker heart in dining room."
"Oh dear. I've got a heart shaped blackboard thingy in my kitchen. I write messages to my cleaner on it. I do hope she doesn't think DH and I are swingers. We live in a small village and rumors do spread," a third teased.
And it looks as though the conversation has moved over to X - formerly known as Twitter - this weekend.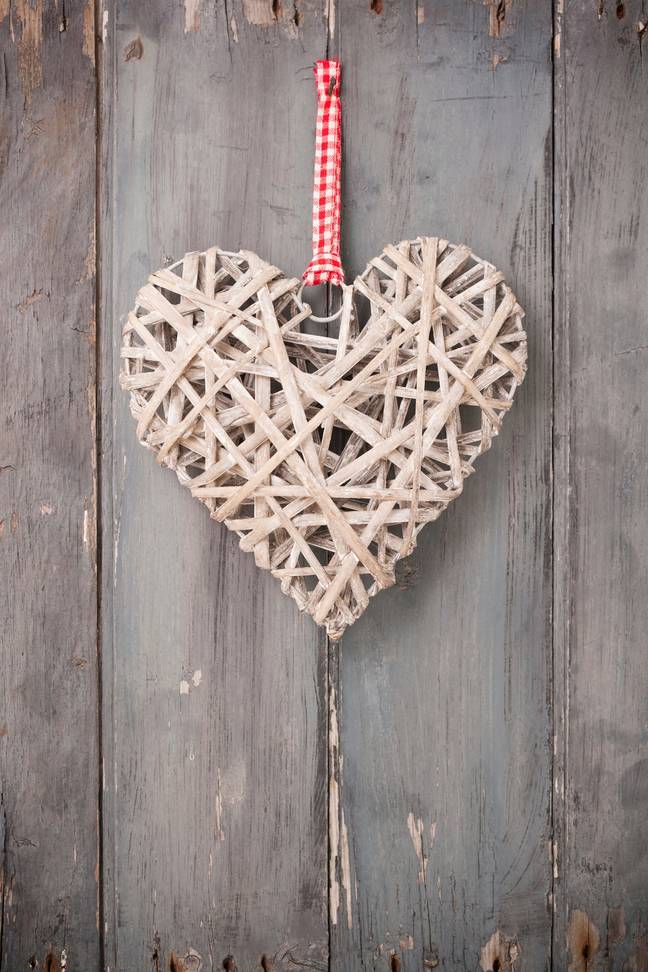 "Is it true that a wicker heart on a door or in a window means that swingers live there? Someone told me they're the new pampas grass," one social media user questioned.
Many responders were startled by the accusation however, with some admitting that they've got the same wicker hearts as decoration on their doors, but had no idea that they implied something rather x-rated about the residents.
"I do hope not, we have one in the sitting room window...." one tweeted.
Another laughed: "ha, so many of my immediate neighbours have those in their windows. At least 15 houses down my road alone. Who knew?"
A third added: "I don't know but I'll let you know the results of my experiment, the old lady next door has one... Won't be a min!"
The rib-tickling realisation comes just days after other people were left stunned upon discovering that a woman's pineapple tattoo also stands for swinging.
Posting a photo of the new tat in the What I Asked For VS What I Got Facebook group, the social media using woman wrote: "When you know, you know."
In an edit, she added that the inking was 'not off-centre', it just looked like it was due to the way her trousers were sat.
She'd gone for the outline of a pineapple, but had it placed on her skin upside-down, something apparently very much intentional.
"Daaamn my tattoo has people TRIGGERED," the woman wrote, following A LOT of reaction online.
As explained by English-Grammar-Lessons.com, the upside-down pineapple is a symbol of swingers, who sometimes place one outside their home to indicate to others that they're up swapping things about a bit.
"Did you notice an upside-down pineapple outside a person's house, propped against their mailbox, and there's a party going on inside?" the site says.
"It means that there is a 'swingers' party going on.
"Swinging is a sexual practice where participants will swap partners for sexual intercourse. It is not a lasting commitment and is only usually for a few hours."