Martin Lewis has issued urgent advice to customers of British Gas and E.On following news yesterday, 24 May, that the price cap could rise to £2,800 in October.
Money Saving Expert Martin discussed the hike during his Martin Lewis Money Show on Tuesday, addressing concerns from members of the public over sky high energy bills.
When asked by one viewer if they should opt for a fixed rate deal, Martin explained that while there are no open-market rates that would work out cheaper than the cap, some customers could be offered a cheaper rate from their provider.
"[The price cap] is going to go up 42 percent, we're predicting in October – and then even though the new price cap only lasts three months, the latest estimates I've had from analysts is the January price cap for the next three months is going to be the same," he explained.
"So we're expecting it to be around £2,800 until next April – it's horrible isn't it – then it is going to drop a little bit.
"When you plug all that in to where we are now – four months on this price cap, then six months on the next price cap – effectively, if you can find a fix below around 30 percent of the current price cap, then it's probably worth doing.
"You can add 5 per cent on top of that because you get price assurity of knowing what your prices are."
Martin explained that British Gas and E.On could potentially offer existing customers fixed rates below 30 percent.
"We're seeing existing customer fixes where an existing company is offering you a cheap fix," he said.
"They don't have to publish those rates, unlike those open market ones, so I don't have them. I ask people to feed them in and we estimate them.
"I believe there is an E.On two-year fix that people are being offered and British Gas one-year fix that people are being offered that are within less than 30 percent [of the price cap].
"If you're being offered those, you may want to look into it."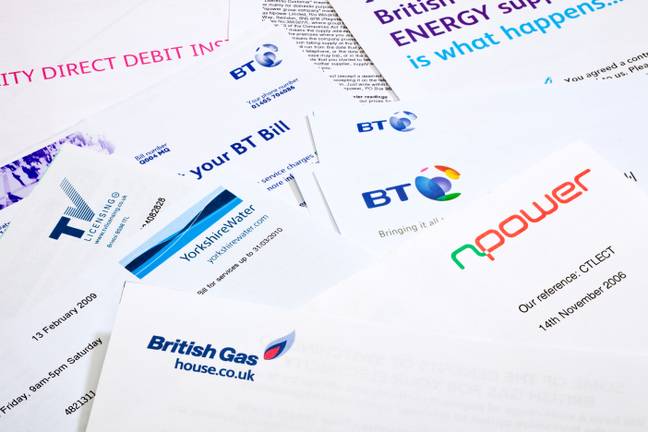 In April, Ofgem's price cap rose from £1,277 to £1,971. This means the average household bill could be increasing by around £693 per year.
On Tuesday, Ofgem said the price cap is expected to rise again in October to around £2,800.
The Resolution Foundation has said the rise could mean 9.6 million households in England will be in fuel stress this winter. This happens when at least 10 percent of a household's expenses are spent on energy bills.