Model Who Says She Was Sexually Abused By Agency Boss 'Blamed Herself For Years'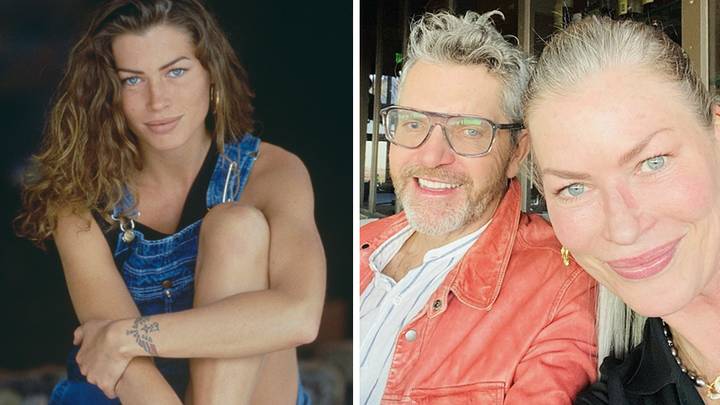 Featured Image Credit: Getty Images/@iamcarrieotis Instagram
Trigger warning: This article discusses sexual violence, coercion and drug misuse.
Carré Otis was just 17 when she began modelling and claims she was simultaneously abused at the hands of fashion industry mogul Gérald Marie.
"For a long, long time there was tremendous shame and tremendous confusion and tremendous betrayal," she told
Tyla of the rape and drug coercion she allegedly suffered by the Elite Model Management boss.
"You go in as a kid to someone that you think is safe and the adult and responsible and the boss of your entire career going one way or the other and so confusion and terror [is what followed]."
"And really, I worked a lifetime through the disassociation that happened there, the compartmentalisation that happened there because that was the only way as a kid that I could survive that experience," she explained.
Carré was flown out of 'some really bad apartment' where she lived with her allegedly abusive ex-boyfriend in 'a dangerous area' under the bridges of San Francisco to New York to model for John Casablancas at the agency, before being told her appearance was 'too European for this very American market'.
"It was clear through all the rejection that I didn't look like the girls at that time. I didn't have big boobs and blonde hair, I wasn't curvy," she explained of her look, which eventually led her to be transferred to the Europe agency in Paris.
"Nobody asked my opinion. I was doing what I was told because I was in such a vulnerable situation and I had really nothing to fall back on, and I see the disadvantage that put me in as well as [being] the prime candidate" for the abuse Carré allegedly sustained.
It was there in the French capital that Gérald, whom she was made to live with whilst modelling as a teenager, allegedly raped Carré 'countless' times and groomed her into taking cocaine with him.
Speaking of her inability to escape the situation with Gérald, Carré said: "I was 17, I was totally 17 and so in over my head. I mean, this whole world - I had never been out of The United States, I'd never been to New York. I was so in over my head, and he really held all of the cards.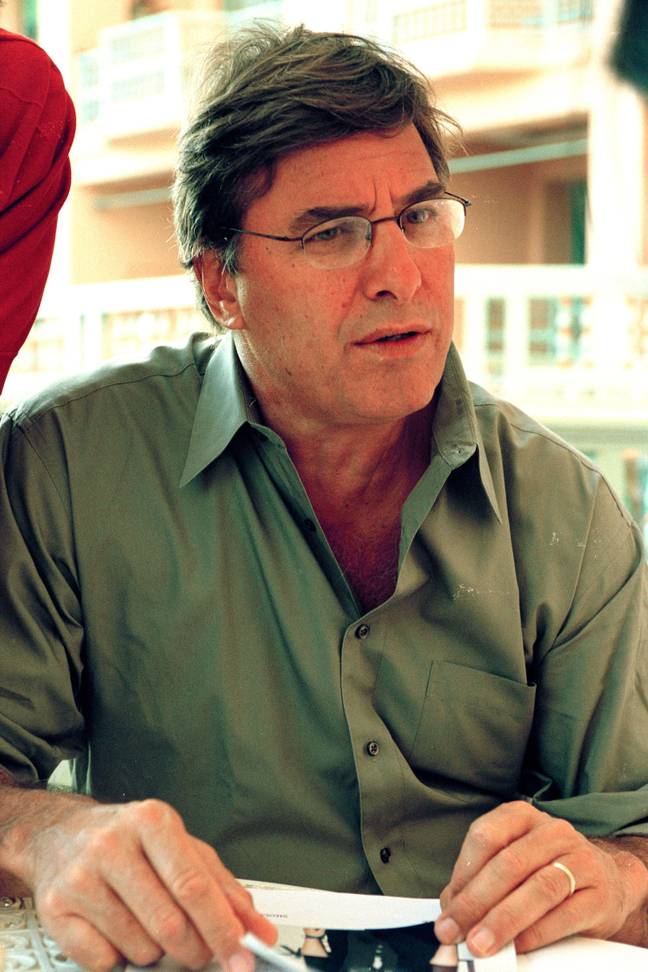 "It was organised for me to come to New York, it was organised for me to go to Paris and stay in the apartment of the boss. And I also thought that might be a hopeful thing, that I was the sort of 'chosen one' and that maybe somebody saw something in me…So, in my naivety and in my vulnerability, I was the perfect victim at that time."
According to Carré, her alleged abuser withheld any and every personal item she could have used to break free from his supposed violence, including her ID, finances and means of food and transport, as well as access to the very place she was living.
"He held my passport, he held my money for food, for metro, he held the cards for a roof being over my head, and I was very aware of that. The fact that I was being coerced or groomed, I was not. I had no concept [of that], being that age."
She was just one of 12 other models who accused the fashion industry boss of sexual misconduct between 1980 and 1998, according to French law enforcement. Six of those allegations included rape, including of a model who was shockingly two years younger than Carré.
Gérald, who is now age 71 and is reported to be residing in Spain according to The Olive Press, strongly denied the accusations at the time, according to The Guardian.
According to the publication, his lawyers previously stated that he would dispute the French criminal case which was opened in September 2020 after four women, including Carré, came forward to prosecutors.
His legal team told the publication: "He intends to actively participate in the manifestation of the truth within the scope of the opened criminal investigation."
Currently, no criminal convictions appear to have been handed down to Gérald. Tyla has contacted the National Police in France for an update on the investigation.
John has also been criticised for sexual misconduct allegations from former modelling clients, including a 15-year-old, whom he was accused of molesting when he was 41, according to British Vogue.
The woman filed a lawsuit in Los Angeles Superior Court in 2002, according to the magazine, in which she claimed that he impregnated her while she was a teenager and then arranged for her to have an abortion.
At the time, John's lawyer, Robert Wolf said: "The motivations of this plaintiff, who discovers 15 years later in fabricated allegations that she has been abused, are suspicious and driven by greed - her greed and the greed of her attorneys.
"There is no basis for this lawsuit. We have no doubt that Mr Casablancas will prevail," Robert said.
It is not currently known whether the lawsuit again John was ever progressed. He died in July 2013 at the age of 70. Tyla has contacted a representative of the Los Angeles Superior Court for further clarification on the case.
Meanwhile, a representative of The John Casablancas Centers, a modelling agency he founded, told Tyla in a statement: "The John Casablancas Centers and our employees vehemently denounce any type of sexual harassment, mistreatment, abuse or misconduct. Our company works tirelessly and takes tremendous pride in educating and providing opportunities to our customers that help them gain confidence and empowerment in their personal and professional lives.
"Outside of naming rights, John, has not been associated with our company for almost 20 years and passed away in 2013. We take any allegation seriously and empathize with all victims of sexual harassment, mistreatment, abuse or misconduct. Today, nearly all of our employees have neither personally known nor met John, but that doesn't take away from the opportunity to have internal dialogue as an organization regarding these important issues."
In July 2021, Carré filed a complaint against Gérald under New York's Child Victims Act, which allows child sexual abuse whistleblowers to bring a claim to light up to 28 years after taking place, and 55 years for civil claims.
Now, at age 53 - almost 40 years after the alleged abuse started - Carré has spoken out in a new Sky documentary, Scouting for Girls: Fashion's Darkest Secret, about the horrific sexual abuse and coercion she claims to have faced by professionals she trusted to develop her career.
She previously told her story in her 2011 book, Beauty, Disrupted: A Memoir, in light of her teenage daughters - whom she didn't want to see 'normalising sexual harassment'.
The model-turned-activist said: "You know, with my book it was the fact that I have daughters. I have 13 and 15-year-old daughters and they were much younger when I wrote my book and I realised it was my civil-social responsibility to speak out and try to write what I had tried to normalise."
"The thought of them [my daughters] having to normalise sexual harassment, sexual assault, in the workplace or anywhere else was not the message I wanted to send to them," she said of her decision to be a part of as part of the film project which is lifting the lid on sexual violence in the fashion industry.
"This was my contribution as a Western woman who has privilege, this is something that I have to do to make the industry a better, safer place."
Tyla has reached out to a representative of Gérald Marie for comment.
Scouting for Girls: Fashion's Darkest Secret will launch on Sky Documentaries and streaming service NOW on Friday, 24th June.