Mum breaks silence to make tearful plea for information after finding husband dead at home
Featured Image Credit: 7NEWS / NCA Newswire
A mum is begging the public to come forward with information after finding her husband dead in his own home.
Edwina Berry found 37-year-old Matthew Berry, who she was separated from at the time, when she went to his home in Tamborine Mountain in Australia's Gold Coast.
The pair shared two young daughters together, so when she didn't hear from him for more than a day Edwina went to his house to check on him.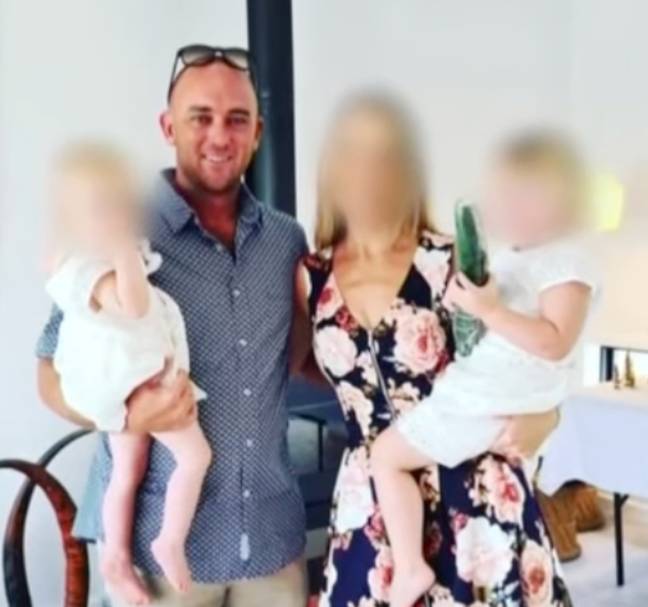 Matthew was found on 29 June with what police described as 'obvious' signs of violence, but they have not yet identified the person responsible for his death.
Detective Inspector Chris Knight has said investigators have been 'working around the clock' since Matthew's body was discovered, and Edwina has now spoken out to encourage anyone with information to come forward.
"I just want justice for all of our family and friends, and most of all, our two little girls," she said.
Edwina described Matthew as a 'loving father, son, brother and friend', and remembered Matthew, who she called 'Matty', as an 'incredible partner'.
"His heart was huge and he was always willing and able to put others before himself," she said.
"My husband didn't deserve any of this and I'm asking anyone with information to please come forward to help police with their investigation."
Detective Inspector Knight has said police are speaking with 'a lot of people', including Matthew's family, work associates and friends with the goal of building a 'better profile of his lifestyle and his movements'.
"I'm comfortable to say at this stage we are probably looking for someone who had an association with Matthew," Knight said.
"As to the nature of that association, that remains to be seen."
Knight declined to reveal the nature of Matthew's injuries, but has stressed the death was 'violent'. Police have also said there were serious injuries to Matthew's head and upper body.
"We've made some progress, but we have a way to go and we still continue to appeal for the public to come forward," he added.
"Our investigations to date firmly indicate that Matthew lost his life on the afternoon of Wednesday, the 28th of June.
"That's the timeframe that we are focusing on at the moment.
"The crime scene ... continues to remain under police guard and it's likely to remain at the foreseeable future."
Knight said authorities are confident that there are people with 'opinions or more information that have not come forward to police'.
"This matters to so many people and we need community support — there's no two ways about it," he said.