'Destination dupe' locations you must travel to for a holiday in 2024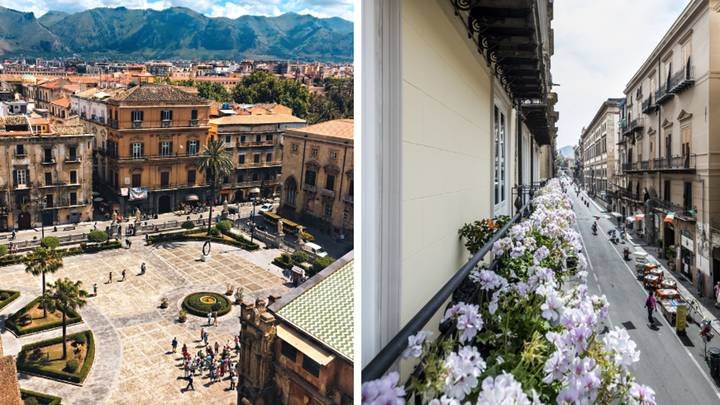 Featured Image Credit: Michele Bitetto/Pexels/Expedia
We all have an ever-growing list of locations we're craving to visit; whether it's the rugged cliffs and gorgeous landscapes in Santorini, the stunning architecture or ski locations near Geneva or the city vibes and stunning weather Down Under in Sydney.
Without completely shutting down our hopes to serve showstopping looks in Seoul or rock out in the honky-tonks in Nashville, there are 'destination dupes' you can visit instead which will surely give you some of the similar vibes.
So, what is a 'destination dupe', you ask? According to travel company Expedia, they're basically the same as a fashion or cosmetics dupe - affordable alternatives to popular products - except it solely focuses on locations.
Before you ask, we're not talking about the viral Eiffel Tower dupe in south London which is actually the Crystal Palace transmitting station. The entire list is filled with must-visit locations you'll definitely fall in love with, from Palermo in Sicily to the remarkable beaches in Pattaya, Bangkok.
The trend is one of the hottest of the year and has flooded our TikTok feeds already.
Expedia's highly anticipated 2024 dupe destinations are all locations that are a little unexpected, sometimes more affordable but every bit as delightful as the tried-and-true destinations travellers love.
The travel company says the 2024 destination dupes all experienced a notable uptick in searches on its website. In fact, global searches for the top five destinations on the list more than doubled year-on-year.
On Expedia, flight searches for Taipei increased by 2,786% year-on-year, while searches for travel options to Pattaya rose 249% and 193% for Paros. Meanwhile, Curaçao and Perth's searches grew by 185% and 109% respectively.
Check out the list of Expedia's 2024 destination dupes:
Paros, Greece (dupe for Santorini)
Perth, Australia (dupe for Sydney)
Liverpool, United Kingdom (dupe for London)
Palermo, Italy (dupe for Lisbon)
Curaçao (dupe for St. Martin)
Quebec City, Canada (dupe for Geneva)
Memphis, United States (dupe for Nashville)
Pattaya, Thailand (dupe for Bangkok)
Taipei, Taiwan (dupe for Seoul)
Sapporo, Japan (dupe for Zermatt)