Cher Lloyd in tears over pregnancy health diagnosis as she admits she 'blames' herself
Featured Image Credit: Instagram/@cherlloyd
Cher Lloyd has admitted she was in tears after having a shock diagnosis while expecting her second child.
The X Factor star, who rose to fame on the ITV singing competition in 2010, recently celebrated her 30th birthday with husband Craig Monk and their little one.
The couple are expecting their second child later this year, but Lloyd was recently left 'confused' and 'instantly blamed' herself after a gestational diabetes diagnosis.
The singer took to Instagram on Monday (31 July) to open up about her recent diagnosis while also encouraging fans and followers with the same condition to go seek help and advice.
She wrote: "I got the call last week to tell me I had gestational diabetes. I burst into tears. I felt scared, confused and instantly blamed myself.
"I've spent most of my time researching gestational diabetes and trying to find recipes and ways to control it. I'm still getting used to the changes and how this might affect the rest of my pregnancy.
"I just wanted to reach out to any fellow gestational diabetes mamas out there sharing advise, stories and suggestions."
Gestational diabetes is high blood sugar that typically starts in the second or third trimester during pregnancy, according to the NHS.
The condition does usually disappear once the baby is born, though it does increase the chance of having a premature birth, your baby growing larger than usual, and even stillbirth - though it should be made clear this is rare.
Many fans and celebrity friends flocked to the comment section of the Instagram post to wish Lloyd well with the rest of her pregnancy.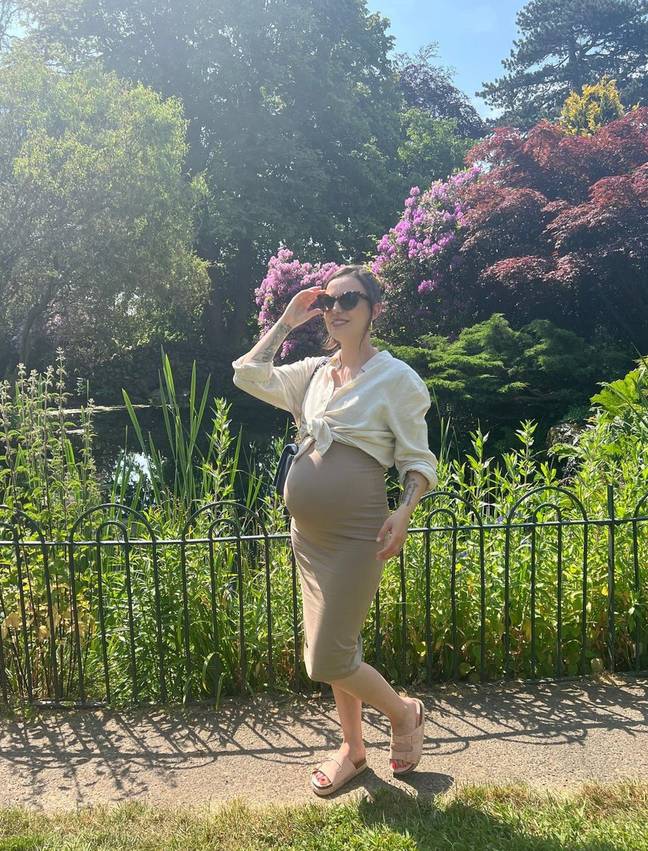 Lloyd announced she was expecting her second child back in April with a sweet video she posted to her Instagram page.
Showcasing her ultrasound scan with a knitted white baby co-ord set and a grey hat, fans were instantly in love.
Captioning the adorable video, Lloyd wrote: "Baby number 2, we can't wait to meet you."
Back in 2018, The X Factor announced she was expecting baby number one in a similar fashion on Instagram.
Posting a photo of her bump the first time around, Lloyd wrote: "I'm so happy to announce that I now have a collection of amazing new songs (that I cannot wait to share with you all!), but also, there's another reason why I'm writing to you today and that's because I am beyond thrilled to inform you all that my husband Craig and I are also expecting our first child in May!!!"