Paris Fury reveals Tyson missed the birth of their seventh child
Featured Image Credit: Instagram/parisfury1/Julian Finney/Getty Images
After welcoming the latest addition to their family, the mum-of-seven has revealed that her boxing champion husband missed the birth of their newest child.
The crazy chaotic family of nine have recently announced the birth of the couple's seventh child, but it turns out Tyson missed the birth by hours according to his wife Paris.
After going into labour and not thinking the baby would make an appearance until the following day, the heavyweight champion decided to go and train.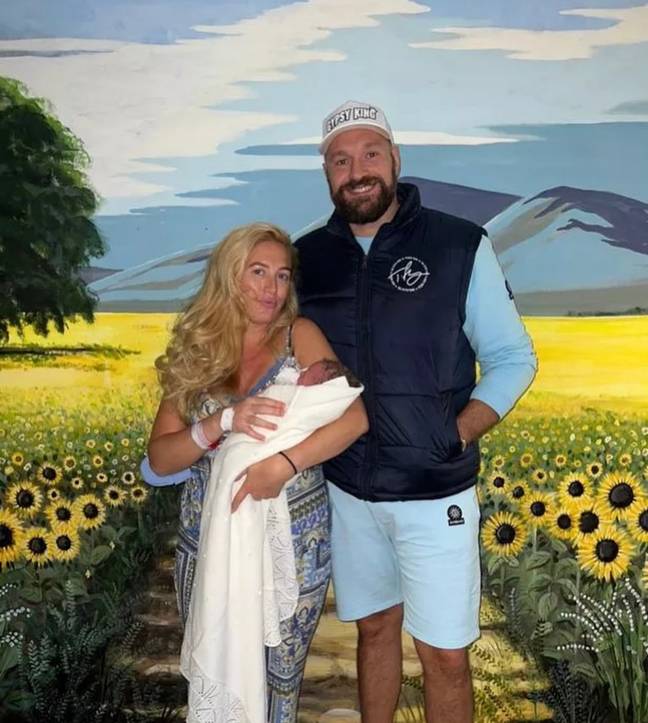 However, soon after he left, the labour progressed and Paris welcomed a gorgeous baby boy.
Talking to OK magazine, Paris said: "Usually he's there by my side, But he had to bail out because he's fully immersed in training at camp.
"Things were going quite slowly, so it seemed like the baby wasn't going to come until the next day.
"Tyson left and my mum came in, she was my second birthing partner.
"His dad came in and saw him soon after."
They named their little boy Prince Rico Paris Fury, in memory of Tyson's cousin, Rico, who got stabbed to death in August last year.
After the success of the first series, the family are now supposedly in talks with Netflix about a second season of their reality show.
It gave viewers a serious insight into their lives and into the boxer's struggle with bipolar.
It also featured Tyson's brother Tommy and his fiancé Molly-Mae, who are yet to meet their new arrival.
Paris added: "They both sent some lovely flowers and Molly messaged me.
"It would be really nice for the baby and their daughter Bambi to be close, but our lives are just so busy.
"Tommy's in a training camp ready to fight in a few weeks, Tyson is off in his training camp, I'm at home with a newborn, Molly's off doing her business.
"It's hard to make that time and it's a shame.
"We need to get that time together because they grow up so fast!"
The couple's other sons share the same first name as their newborn.
Tyson said that all the boys are called Prince because he is the 'king' and that they have to earn their names.