Justin Bieber posts heartwarming tribute to wife Hailey for fifth wedding anniversary
Featured Image Credit: Instagram/@justinbieber
Justin Bieber has shared a heartwarming tribute to wife Hailey as they celebrated their fifth wedding anniversary, saying he loves her with 'every fibre' of his being.
Justin, 29, and Hailey, 26, got married on 13 September 2018 after years of on-and-off dating, having tied the knot at a courthouse in lower Manhattan.
Hailey – whose maiden name is Baldwin – then officially changed her surname to Bieber on social media, where she often gushes about her hubby being her 'best friend'.
The pair even went on to host a second, much more lavish wedding around a year later, having booked out the Montage Palmetto Bluff hotel in South Carolina.
Hailey later posted a photo from their big day on Instagram after a fan asked for a 'wedding pic we haven't seen', with the star sharing a black-and-white snap of her and Justin spraying a huge bottle of champagne.
Amazingly, it's been a whopping five years since they originally said 'I do' - a milestone they've both marked with adorable tributes on Instagram.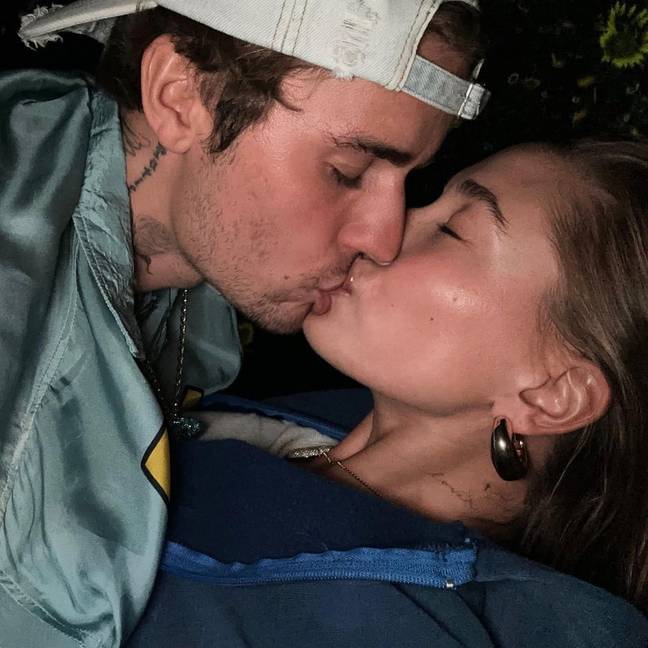 In Justin's, he wrote: "To the most precious, my beloved. 5 years.
"You have captivated my heart. I know from the depths of my soul down to my bones that this journey with you will only exceed our wildest expectations.
"So let's keep dreaming big baby. Cheers to forever and ever. I love you with every fibre of my being."
"HAPPY 5TH YEAR ANNIVERSARY!!!"
He accompanied the post with a carousel of pictures from their relationship, including a happy smooch.
Hailey also posted a series of pics on her own Instagram, although her caption was a little more to the point.
In her Stories, she also shared an image of them kissing in the sunshine, adding: "Happy Anniversary baby @justinbieber."
Earlier this year, Justin interviewed his wife for Vogue Australia, where they discussed everything from relationships to business advice.
When asked what she liked most about marriage, Hailey replied: "My favourite thing about being married is honestly the companionship I feel we have.
"Genuinely, you are my best friend in the entire world. There's nobody I would rather spend more time with or do anything with."
Hailey, who is the founder of skincare brand Rhode also shared her top advice for those looking to set up their own venture.
She said: "I would say that if you're looking to start a business, it's taking a leap of faith, but I think that it's a really good leap to take, and you should definitely trust your gut and trust your instincts. But also, be okay with the mishaps that happen.
"There's so many ups, but there are also downs, like anything in life. I think if you can take the bumps in the road and use them to improve your business as you move forward and as you expand, then it's only something that helps you along the way. I think just being okay with that."