The Real Story Behind The Haunting Of Hill House Will Terrify You
Featured Image Credit: Wikipedia/Netflix
If you thought Netflix's latest horror series The Haunting of Hill House was terrifying before, then wait until you hear the true story it's said to be based on.
The series is currently terrifying viewers, leaving them vomiting, close to passing out and unable to sleep after being released on the 12th October, and it's now being reported to have be loosely based on an equally horrifying true story.
If you're one of those terrified viewers you might not be able to sleep for a bit longer as we're about to make it even scarier for you.
The show follows five siblings who grew up in the famously spooky abode, and they are forced to return to the mansion and relive their nightmare all over again.
Over the course of 10 episodes, the programme reveals the horrific haunting that took place at the Cranes' childhood home, and the impact that it's had on them as adults.
They are forced to confront several ghosts, including a young, dead girl who rises up from her coffin, a man in a bowler hat who floats up from the floor and a possessed woman.
According to reports in The Sun, The Haunting of Hill House is based on the story of two young English girls, Charlotte Anne Moberly and Eleanor Jourdain, who in 1901 visited the historic Palace of Versailles, while on a trip to Paris.

Things started to go wrong when they got lost in the grounds while trying to find the Petit Trianon, a small castle near the Palace.
After taking a wrong turn the pair encountered a gathering of ghosts, just like the Crane family.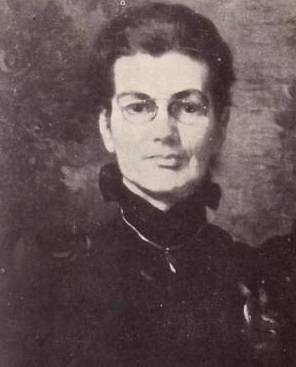 The first ghost they saw was a woman shaking a white cloth out of a window, and they then noticed an old deserted farmhouse with an old plough outside it.
The two women later chronicled their encounter in their book An Adventure, which was widely ridiculed for its claims.
They came across some men, dressed like palace gardeners in long, greyish, green coats and 'small three-cornered hats' who told them to go.
Of course, if it was us we'd just leave, but instead the two girls decided to stay carry on in their search for the Petit Trianon without turning back.
Moberly and Jourdain then came to a cottage, with a woman and a girl in the doorway, which Jourdain described it as a 'tableau vivant' - a painting of a group of people, carefully posed.
Rather than Trianon, they then come to the edge of a wood - similar to the setting of the house in the TV show - and come face to face with the most petrifying apparition, a poxed man wearing a cloak and large hat, who slowly turns and faces towards them.
Moberly later described him as having a 'most repulsive' appearance, with an 'odious' expression and covered in smallpox scars - and the women noted he had an 'evil, yet unseeing expression.'
"Though I did not feel that he was looking particularly at us, I felt a repugnance to going past him," recalled Jourdain
A different man, described as 'tall, with large dark eyes, and crisp curling black hair under a large sombrero hat' came up to them, and eventually showed them the way to the Petit Trianon.

While the tales are widely disputed, they sound just as horrifying as the Netflix adaptation.