'Too Hot To Handle' Stars Harry Jowsey and Francesca Farago Got Engaged On Zoom
Featured Image Credit: Netflix
The couple had their ups and downs while on the show together, but they're the only pair to make it through the other side and stay together now the cameras aren't rolling.
During their much awaited interview with host Desiree Burch, who also narrated the hit Netflix show, the pair (who were isolating separately) were asked whether the question had been "popped" yet.
Initially, Francesca revealed she was keen to wait for a proposal in person.
But super-keen Harry wasted no time in taking the opportunity, immediately responding: "Can do you do it over Zoom? Well, we may as well."
Pulling out a Ring Pop candy, he said: "I should have rehearsed this...I just want to say you've absolutely changed my life, I love you so much and I can't wait to spend forever with you.
"Do you want to do this thing? Do you want to get married?"
After taking what seemed like forever to respond thanks to a conveniently timed break from Desiree, an excited Francesca eventually screamed: "Yes!"
"Harry knows I want to marry him, so yes," she added. "You're so cute".
Harry and Francesca have been quarantined apart during the coronavirus pandemic, with Harry in Los Angeles while Fran is in Vancouver.
However, as soon as borders re-open they plan to make a life together - and, of course, go ring shopping.
As they have admitted before, it wasn't plain sailing after leaving the Netflix show, and they even briefly split up.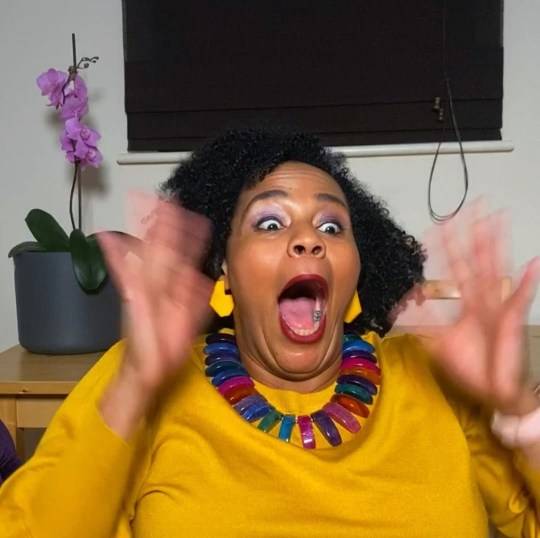 In that time, Harry is rumoured to have had a secret girlfriend (though, this was not addressed on the reunion show).
However, when Harry started to miss Francesca he FaceTimed her and asked to speak to her dog, and it wasn't long before they rekindled their relationship.
What a way to get back in touch with an ex, eh?!
Unfortunately, the reunion show didn't offer a happily ever ending for our other favourite couple, Sharron Townsend and Rhonda Paul.
As you might remember us telling you, they didn't make it the distance after the show wrapped, despite the fact Sharron met Rhonda's son.
"Me and Sharron are amazing, ya know. We're friends," Rhonda said when questioned on their relationship.
She added: "The experience me and Sharron is amazing, like, an amazing one, and no will ever take that away from us, whether we're together or not."
You can watch the Too Hot To Handle reunion show Extra Hot: The Reunion on Netflix now.