A court heard how Stephen Bear allgedly 'locked his girlfriend out of the room while he slept with someone else'.
Ex-girlfriend Georgia Harrison, 27 — who has waived her right to anonymity — accused Bear, 32, of covertly filming them having sex when they were in a relationship and showing the tape to his friends.
It is also alleged he shared the footage on WhatsApp and in pictures on his OnlyFans account, although Bear publicly denied that this was Harrison.
He is currently on trial for charges including two counts of voyeurism and two of disclosing private sexual photographs or films without consent with intent to cause distress, harassment, and obstructing a police office.
Giving evidence on Wednesday (7 December) at Chelmsford Crown Court, the former Love Island contestant described the nature of their relationship, which started after they appeared on the reality show The Challenge together in 2018.
"We spent 24 hours a day together for six weeks and you could say it was casual but it was pretty intense as well," she explained.
Harrison went on to claim: "He slept with someone else in our hotel room and locked me out of it."
In a separate incident, she claims Bear - who denies the charges - also kissed one of her friends following an event.
"I heard he kissed my friend at his house but I got over that straight away," she said.
"I had a lot of love for Stephen Bear when we were filming together but he is not someone I wanted a relationship with in the real world.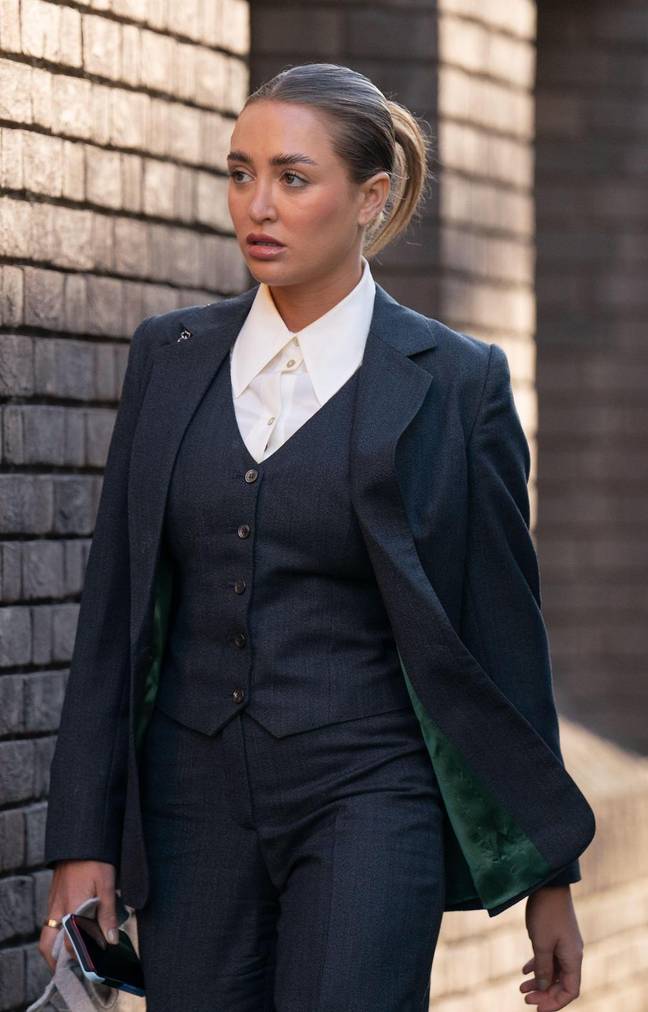 "I was upset by the way he disrespected me and I had been there for him and he kissed another girl who was my friend.
"It was a bit embarrassing because it was my clothing launch."
Revenge porn was officially made a criminal offence back in 2015, and those responsible can find themselves in jail for up to two years.
Harrison first made the allegations against Bear in December 2020, taking to social media to state that she had heard from at least two multiple people who had seen the footage - which she previously did not know existed.
She claimed that he had CCTV around his house, adding that he 'purposely got in position where he knew it would be on CCTV' so that he could obtain the covert footage.
"I feel hurt, I feel violated, I feel embarrassed but I also feel like my friends and followers will support me through this and I can't stay silent on the matter any longer," she said at the time.