Prince Harry Appears To Swerve Question On Whether He 'Misses His Dad And Brother'
Featured Image Credit: NBC/Alamy
Prince Harry appeared to swerve a question about whether he 'misses' his 'dad and brother' in his new life in the US.
During an interview on the TODAY Show released on Wednesday, presenter Hoda Kotb asked if Harry missed William and Charles, who remain in the UK following Harry's move to Los Angeles with his wife Meghan Markle.
Check out the moment Harry 'swerved' the question here:
Chris Ship, the royal editor at ITV news, noted that Harry "completely swerves the question in the video".
However, others backed Harry for his decision to 'choose the people in his life'.
"The Queen is his grandmother and Diana is his mother. His not talking about Charles and William means he doesn't care about them anymore," one person noted.
"He has a right to choose the people in his life. Also, I doubt if William and Charles have ever cared about harry. So the feeling is mutual."
"Exactly the right answer. This is about the Invictus Games," another penned.
Another commented: "Funny because Chris you're with Charles and William a lot and never have you asked them this question. Do they care about Harry's safety in the UK or miss him, make way for his return safely?"
"He hasn't got the b***s to address William. And being there for Invictus? Give me a break! He is there for Netflix bucks - end of," someone else added.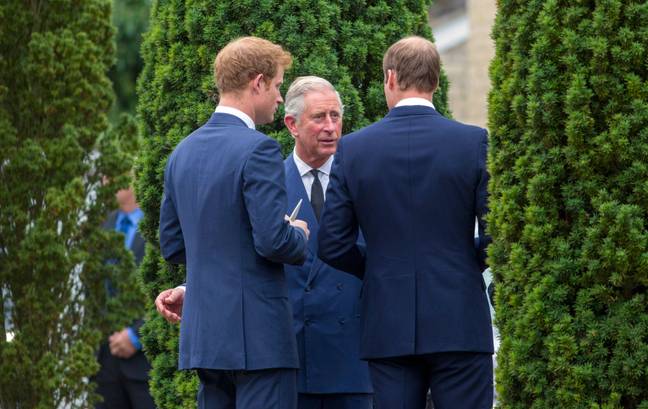 "Wow. This is getting gross. Harry can't go year after year in major interviews hinting at big rifts with family members AND make zero public effort to fix them," another wrote.
Elsewhere in the interview, Harry was asked whether he still feels his mum Princess Diana's presence.
"For me, it's constant. It has been over the last two years, more so than ever before," he explained, which would align with his decision to leave the Royal Family.
"It's almost as though she's done her bit with my brother and now she's very much helping me. [She's] got him set up, now she's helping me set up. That's what it feels like."
NEW: Prince Harry shares how he talks to Archie about 'Grandma Diana' and shares how he feels his mother's presence: "It's constant. It has been over the last two years. More so than ever before." pic.twitter.com/NCeGtoZuVZ

— TODAY (@TODAYshow) April 20, 2022
Continuing to refer to his brother separately, he added: "He's got his kids, I've got my kids, the circumstances are obviously different, but I feel her presence in almost everything that I do now.
"But definitely more so in the last two years than ever before."
Prince Harry attended the interview to promote his involvement with the Invictus Games, a foundation which uses sport to encourage, support and pay respects to wounded, injured and sick Servicemen and women.
Harry founded the cause in 2014, and continues to pay his respects and support the Invictus Games today, with 2022's games being held in The Hague, The Netherlands between 16th and 22nd April 2022.
Harry and Meghan became parents to Archie Harrison Mountbatten-Windsor (now two) in May 2019, and Lilibet Diana Mountbatten-Windsor (now ten months old), in June 2021.