Lisa Marie Presley's daughter welcomed baby girl, husband announces at memorial
Featured Image Credit: MediaPunch Inc / Alamy Stock Photo / Instagram/@isitmeurlooking4
During the memorial for Lisa Marie Presley on Sunday (22 January), her son-in-law revealed that the late singer was actually a grandmother.
The public memorial was held at Elvis' Graceland mansion in Memphis, Tennessee - on the front lawn of the famous estate.
It was a public service with friends, family and fans all welcomed to pay their respects.
A number of people spoke at the service, including Lisa Marie's mother Priscilla Presley, and son-in-law Ben Smith-Peterson - the husband of her daughter Riley Keough.
While many expected Riley to speak at the memorial, it was her husband who read the letter she had written for her late mother.
And in this letter, it was revealed that Riley had secretly welcomed a daughter.
The letter that Ben read out in front of all attendees read: "A Letter to My Mama - Thank you for being my mother in this life. I am eternally grateful to have spent 33 years with you.
"I'm certain I chose the best mother for me in this world and I knew that as far back as I remember you."
With a clear lump in his throat, Ben added: "Thank you for showing me that love is the only thing that matters in this life.
"I hope I can love my daughter the way you loved me, the way you loved my brother and my sisters."
Tyla has contacted Riley Keough's reps for comment.
Elsewhere in the memorial, Priscilla spoke on stage, reading a note penned by one of her granddaughters who she did not name.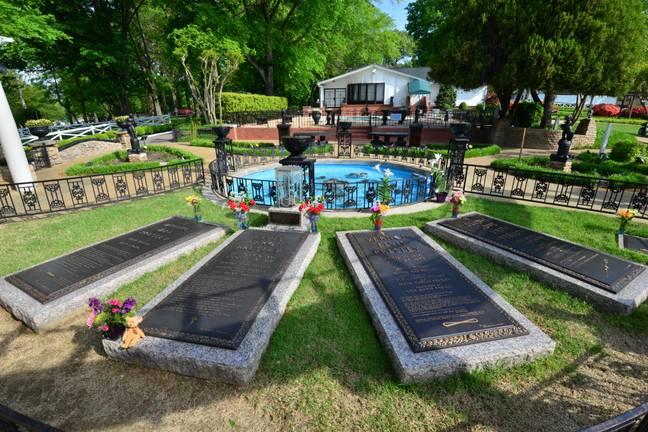 Priscilla has three granddaughters - twins of Lisa Marie - Finley Aaron Love Lockwood and Harper Vivienne Ann Lockwood, 14, and of course Riley Keough.
The touching note read: "I have no idea how to put my mother into words. Truth is, there are too many.
"Lisa Marie Presley was an icon, a role model, a superhero to many people all over the world, but Mama was my icon, my role model, my superhero, in much more ways than one.
"Even now, I can't get across everything there is to be understood or known about her, but as she always said, 'I'll do my best'."
Lisa Marie died at the age of 54 earlier this month after having a suspected cardiac arrest.
She was laid to rest next to her son Benjamin Keough, who died in 2020 at the age of 27 to suicide.