Kim Kardashian Wears Iconic Marilyn Monroe Dress To Met Gala
Featured Image Credit: Vogue/Getty
Kim Kardashian came back for her Met Gala crown this year when she appeared on the iconic red carpet wearing a dress once worn by Marilyn Monroe herself.
After appearing at the White House Correspondents' Dinner in Washington last weekend alongside her new beau Pete Davidson, rumours began to swirl that Kim K might just have snagged the legendary dress for one night only.
Fashion fans who were mostly disappointed with attendees' takes on this year's 'Gilded Glamour' theme were beside themselves when Kim finally took to the red carpet wearing what Marilyn once wore to sing 'Happy Birthday' to John F. Kennedy.
In order to give full Marilyn, Kim chopped up her hair and bleached it blonde, matching the glittering dress with a pair of diamond earrings. We're in love!
Taking to Twitter as soon as Kim's Met Gala look was revealed, fans agreed that she had pulled off one of the best looks of the night.
"KIM KARDASHIAN. IN MARILYN MONROE'S HAPPY BIRTHDAY MR PRESIDENT DRESS. THAT IS ALL" wrote one excited Twitter user.
"KIM K IN MARILYN MONROES DRESS OMG " raved a second.
"OMG KIM SHE IS ONE OF THE BEST DRESSED I'VE SEEN SO FAR" tweeted a third.
Another fashion fan pointed out that Kim's dress perfectly went with this year's 'Gilded Glamour' theme, describing her as a "modern day Marilyn".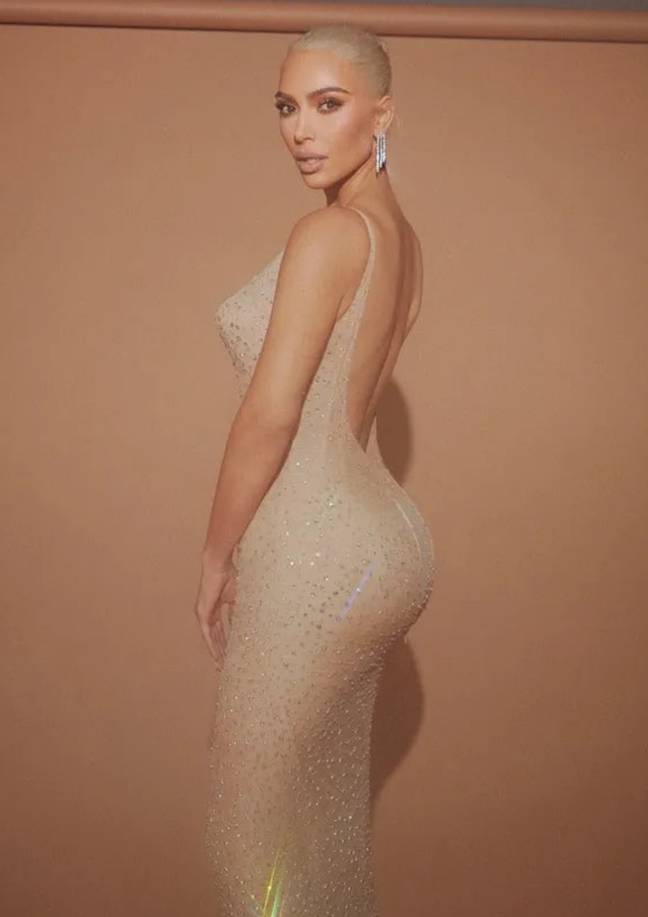 They wrote: "This is more than just a dress. Marilyn Monroe was the biggest star in the world. A sexual icon who rose up from nothing to become a legend. It makes perfect sense in 2022 why Kim K would be the one chosen to wear this dress. She IS a modern day Marilyn. Incredible."
Speaking to Vogue about her Marilyn look, Kim revealed that she had been planning it since last year's Met Gala.
She explained: "The idea really came to me after the gala in September last year. I thought to myself, what would I have done for the American theme if it had not been the Balenciaga look? What's the most American thing you can think of? And that's Marilyn Monroe."
The reality star had to put the work in to make the Marilyn dress work for her, revealing that she had to have it transported to her by guards and was even required to wear gloves while trying it on. Because of her dress's legendary status in American history, Kim only wore it for a matter of minutes before changing into a perfect replica soon after she made it to the top of the stairs.