Joe Jonas has opened up about how the Jonas Brothers have changed as he prepares to welcome his second child with wife Sophie Turner.
The Staircase actor, 26, confirmed her second pregnancy in an interview with Elle UK last month and now Joe has spoken about his excitement about becoming a father of two.
"It's what life is about for me — raising the next generation," Sophie told the outlet. "We're so excited to be expanding the family. It's the best blessing ever."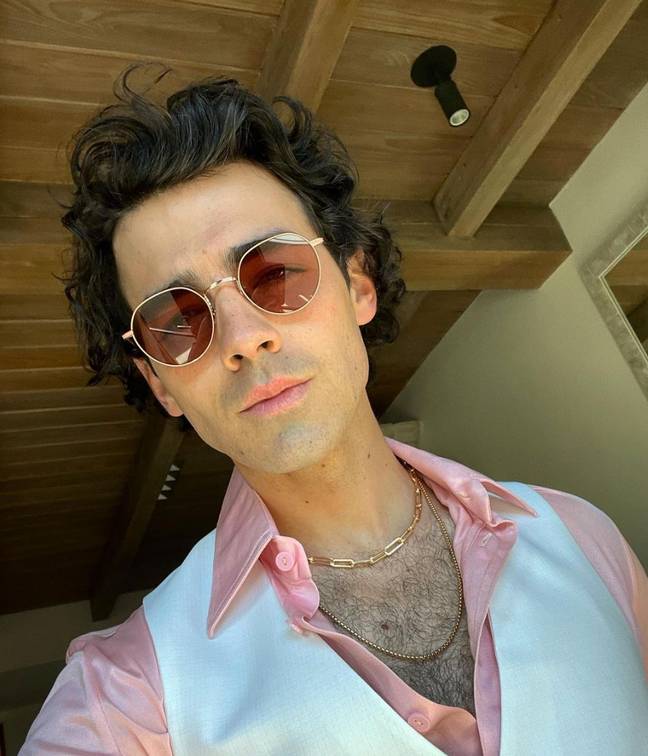 Speaking with People about expanding his family, the Jonas Brothers singer, 32, shared similar thoughts: "You really don't know what to expect. I think [I'm] maybe a little less nervous [this time], but I'm just excited.
"It's such an amazing part of life.
"It's been amazing to be a dad and to learn every day more about myself and what that's like."
Joe and Sophie are parents to daughter Willa, who turns two next month.
Joe also shared how he witnessed his older brother Kevin, 34, change when he became a dad. "It's beautiful to see Kevin as a dad many more years than us and to see how he's done it.
"It's really amazing. He's always prioritised getting home as soon as he could."
Kevin is married to Danielle Jonas with whom he shares two daughters; Alena, eight, and Valentina, five.
All three members of the band are now fathers after Nick Jonas, 29, welcomed a daughter, Malti in January with wife Priyanka Chopra, 39.
The couple had their daughter via surrogate and confirmed her arrival in a surprise announcement the same month.
Last month, the couple shared details about the 'rollercoaster' they had experienced after Malti was born premature and had to spend 100 days in the NICU (neonatal intensive care unit).
The Instagram post read: "After 100 plus days in the NICU, our little girl is finally home.
"Every family's journey is unique and requires a certain level of faith, and while ours was a challenging few months, what becomes abundantly clear, in retrospect, is how precious and perfect every moment is.
"We are overjoyed that our little girl is finally home, and just want to thank every Doctor, nurse and specialist at Rady Children's La Jolla and Cedar Sinai, Los Angeles, who were there selflessly every step of the way.
"Our next chapter begins now, and our baby is truly a badass. Let's get it M! Mommy and Daddy love you."