Brad Pitt admits he has one favourite on-screen sex scene
Featured Image Credit: 20th Century Fox / Warner Bros. Pictures
When it comes to getting down and dirty, some experiences are more memorable than others and this applies to actors too.
And now, Brad Pitt has revealed what his favourite on-screen sex scene is in W Magazine's Best Performances issue.
If you're a fan of the actor, you'll know that he's been in plenty of sex scenes over the years, and there's a real argument to be made that the most famous is with ex-wife Angelina Jolie on the set of the romantic crime film Mr. & Mrs. Smith.
It did, after all, take on a whole new poignancy after the pair allegedly fell in love on the set of the film when Pitt was still married to his first wife, Jennifer Aniston.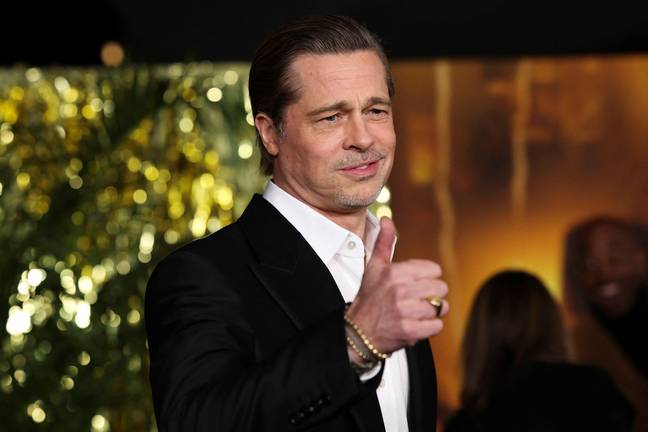 However, it turns out that Pitt's favourite on-screen romp pre-dates that film and was actually on the show Dallas, which he featured in four episodes of between 1987 and 1988.
The now A-lister played Randy, Shalane McCall's character Charlie Wade's boyfriend.
"It would have been in the show Dallas," he admitted. "I had to roll around in the hay in a barn. I don't think I had a line. I was just rolling and frolicking."
This on-screen attraction between the pair also spilt over into real life, just like in Mr. & Mrs. Smith, and the pair became an item, despite the fact that McCall - who is now 50 - was just 15 at the time.
As well as making this revelation about his all-time favourite sex scene, Pitt also shared that he once crashed a wedding.
"It was on the set of Mr. & Mrs. [Smith],' he said.
"We were filming down in this Deco building downtown, and up in the penthouse above, we kept seeing people going up and down. It was a wedding party, so I crashed it. And they were okay with it."
Angelina Jolie previously opened up to Vogue about how she fell for Pitt on the set of Mr. & Mrs. Smith.
She told the news outlet: "I think a few months in I realised, 'God, I can't wait to get to work.' … Anything we had to do with each other, we just found a lot of joy in it together and a lot of real teamwork."
But while the pair might have controversially fallen in love on the set of that particular film, it looks like Pitt's favourite sex scene was already filmed a long time ago.
The Best Performances issue of W Magazine will be available for purchase on 7 February.
Pitt is not the only famous face to have his own cover of the magazine for the series either, and it also features stars including Cate Blanchett, and Daniel Craig, Jennifer Lawrence.