Netflix's Bling Empire star Anna Shay has died suddenly aged 62
Featured Image Credit: Netflix
Bling Empire's Anna Shay has died suddenly aged 62 after suffering a stroke.
The reality star became a household name when the show, which centred on a group of Los Angeles' wealthiest Asian and Asian American 'fun-seekers', landed on Netflix back in 2021.
Sadly, however, Shay's family have now revealed the tragic news that she has died unexpectedly.
In a statement to People, her family said they were devastated by the loss.
"It saddens our hearts to announce that Anna Shay, a loving mother, grandmother, charismatic star, and our brightest ray of sunshine, has passed away at the early age of 62 from a stroke," it read.
"Anna taught us many life lessons on how not to take life too seriously and to enjoy the finer things.
"Her impact on our lives will be forever missed but never forgotten."
Shay's dad was the founder of Pacific Architects and Engineers (PAE), a defence contractor that worked with the US government and the United Nations.
And in 2006, she and her brother, Allen, sold the company to Lockheed Martin in a huge $1.2 billion deal.
Personally, she was reportedly worth an incredible $600 million, making her the richest member of the Bling Empire group.
Speaking about her inordinate wealth, Shay told OprahMag.com once that she didn't even know what to do with the cheques she received for starring in the show.
"It was so confusing when I got the checks," she said. "I didn't know what to do with them.
"I didn't cash them, then I got in trouble for not cashing them. I have them in a savings account. I'd like to have a party some time.
"I don't think the money belongs to me. I think it belongs to the crew that had to put up with me."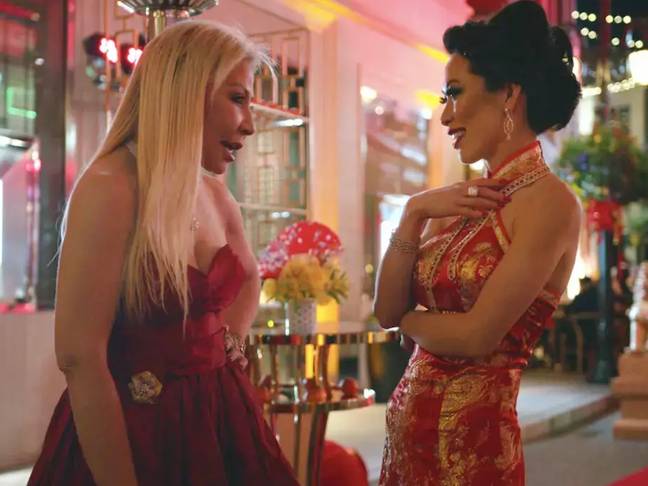 After premiering back in January 2021, Bling Empire became an instant hit with viewers, with many even saying it was better than Netflix's other LA-based hit show Selling Sunset.
It was followed by a second and third season in May and October the following year, and also produced the spinoff series Bling Empire: New York, which launched earlier this year.
However, despite the apparent success of the franchise, both series have now been cancelled by Netflix, according to a new report from Deadline.
"The streamer is not moving forward with a fourth season of Bling Empire or a second season of Bling Empire: New York," the outlet said.
If you have experienced a bereavement and would like to speak with someone in confidence, contact Cruse Bereavement Care via their national helpline on 0808 808 1677