Sex Education Fans Are Just Realising Where They've Seen Dex Before
Featured Image Credit: Netflix
Sex Education fans are freaking out over the fact that they recognise character Dex Thompson (Lino Facioli) from another highly-popular and sexualised TV show.
Facioli, who first appeared in season two of the Netflix show as Dex, is also known for his role as Robin Arryn in Game of Thrones.
Though only appearing in nine episodes, Arryn was integral to the Game of Thrones storyline as the only child of Jon Arryn and Lysa Tully.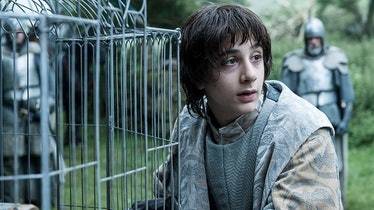 Eagle-eyed fans spotted the coincidence, with one person tweeting: "Excuse is he Robin Arryn from Game of Thrones?"
Another posted a side-by-side of Dex and Robin, writing: "I forgot Dex in Sex Education also played Robin Arryn in Game of Thrones."
A third said, "Can't get over the fact that Lysa Arryn's son is Dex Thompson."
A fourth wrote, "Oh my god Robin Arryn is Sex Education's Dex. That's why he looked familiar!"
Facioli was only a kid when he appeared on the show, and has had a serious 'glow-up' since then, with Sex Education fans finding him very attractive.
A piece written by our pals over at UniLad compared Facioli to Neville Longbottom (Matthew Lewis), who grew from a 'nerdy' and awkward kid into a very hot and beautiful man.
Facioli is now all grown up and very popular with Sex Education fans even though he is not a major character.
One fan wrote, "Dex from Sex Education is fine as f***."
Another said: "Breaking my silence: Dex from Sex Education is so fine!"
A third said: "Why is no one talking about Dex from Sex Education... HIMBO Rights!"
"I personally find Dex from Sex Education very very attractive and I"m tired of denying it," a fourth tweeted.
The British-Brazilian actor is best known for his roles in the HBO fantasy series and now for running naked through Moordale High (if you know, you know), but he has also appeared in the Russell Brand and Jonah Hill comedy Get Him To The Greek as Naples.
Sex Education can be streamed on Netflix.