This article contains spoilers for Clickbait.
Over the last few weeks, we've been glued Netflix's latest gripping series, Clickbait. The show, starring Adrian Grenier and Zoe Kazan, focuses on a family man named Nick Brewer, who is kidnapped on his way to work, held captive and accused of murdering and abusing women, as well as cheating on his wife.
You can watch a trailer below:
Netflix viewers have been hooked to the show, but since bingeing all episodes, many are asking the same question.
Although sister Pia and wife Sophie (Betty Gabriel) try desperately to find Nick after his kidnap, his body is discovered a few days later. And while his family set about investigating what happened to him, they're left with a series of questions.
Was Nick a family man? Or did he have a series of affairs with women he abused and manipulated?
The gripping series uncovers some shocking truths - including the fact that Nick never actually met up with the women he was allegedly having affairs with.
As viewers will know, it becomes clear that someone had been pretending to be Nick, sending messages to women on dating apps and photoshopping images.
One of the women 'Nick' had been chatting to was Sarah. When Nick tells her he no longer wants to speak to her, she takes her own life.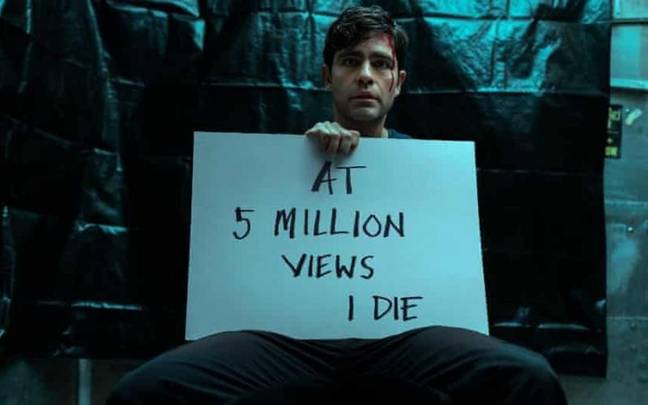 Her brother, Simon, holds Nick responsible - and towards the end of the series, we learn it is Simon along with his friend, who initially kidnaps Nick.
The pair were not responsible for Nick's death, however. After Nick convinces Simon he wasn't behind the messages - and was in fact being framed - Simon sets him free. And racking his mind to work out who was behind the messages, Nick remembers he only ever shared his laptop password with one person - his colleague at work, Dawn.
Battered and bruised from his captivity, Nick runs straight to Dawn's house to confront her, where he ends up being murdered by Dawn's husband, Ed.
Following the shocking scenes, viewers were asking the same question - why didn't Nick run straight home?!
One wrote on Twitter: "So Nick didn't think to go tf home after being KIDNAPPED."
While another said: "Just finished watching click bait & I can't help but be mad at Nick. Why couldn't you just go home, Nicholas?!!!!"
And a third added: "Okay, I finally finished #clickbait. Nick could've gone home first before confronting Dawn. Like, what the entire f***???"
"Watched #Clickbait yesterday, and I want to talk to the manager. Why didn't Nick just go home?" Added a fourth.
If you're yet to watch Clickbait, you can catch it on Netflix now.